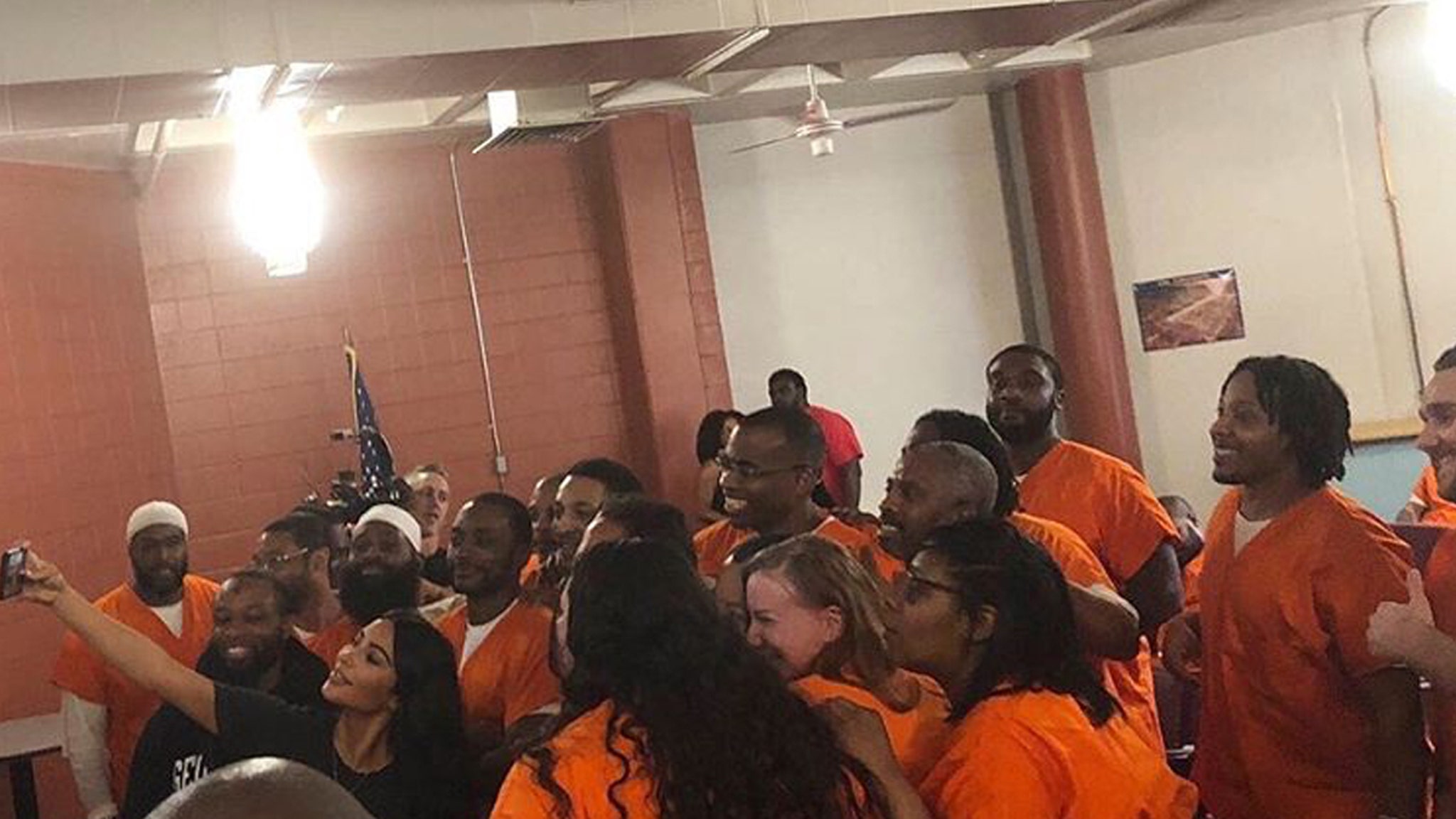 Kim Kardashian examines the criminal justice system with something she is very familiar with … a camera lens for television ̵

1; and she is.
Mrs. Kardashian-West released a series of photos on Saturday showing selfies with prisoners from a facility in Washington DC. She says these people are part of a program where they can take courses and get loans from Georgetown University.
In her title, Kim wrote … "Last week I was by Dr. Mark Howard, a Georgetown professor teaching a course in a prison in Washington DC where these men and women can get Georgetown credit, so moved. "
She added, "I've met so many great people who can not wait to share their stories with you, we've shot a documentary that I'm working on and it's being released on @oxygen. You'll learn something about the justice system like me "
It seems these photos were taken late last week when Kim traveled to DC for a tour of the White House . By the way, the only jail in the area that maintains such a partnership with Georgetown is the DC Central Detention Facility, which was co-authored by Professor Marc Howard.
It will be interesting to see what Kim has here in the works. As you know, she has helped knee-deep to redesign the criminal justice system since she freed Alice Marie Johnson in 2018 – and she did the same for others ( and then some ) in the following months.
For that matter – count us as … can not wait to see it.
Source link