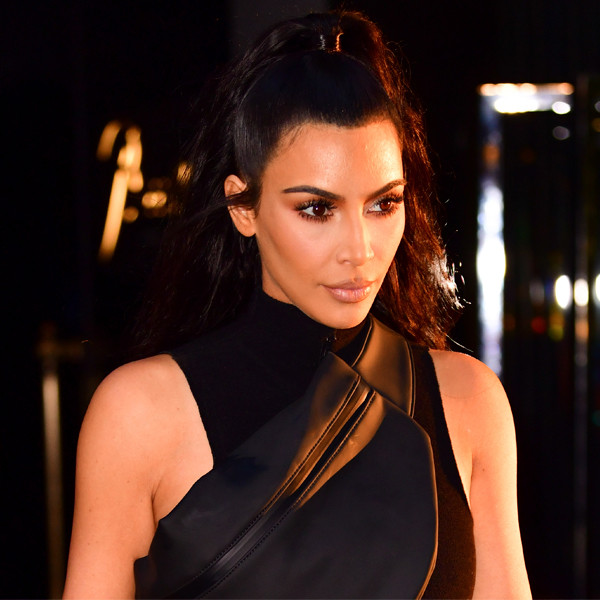 Kim Kardashian was forced to evacuate her home Thursday night after a wildfire spread in California.
With the Kardashians the star was just returning from a journey when it saw the flames out the window of their private plane. As soon as she set up, she had to collect her belongings quickly and move on safer ways.
"Pray for Calabasas," she wrote on Instagram. "I just landed at home and had 1 hour to pack and evacuate our house and pray that everyone is safe."
Kardashian also shared footage of police and fire departments responding to the emergency.
"Firefighters arrive," she wrote in another post. "Thank you for everything you do for us."
Fortunately, the reality star left the scene quickly.
"They're evacuating everyone from their homes right now," she said in a video of her getting into her car. In the background was the voice of one of her three children.
Kim was not the only one in the famous family who was forced to leave the house. Kourtney Kardashian also shared a post in which she loaded her car and left her home.
"I pray that everyone is safe and protected from the fires," she wrote. "No Calabasas tonight."
In addition, Khloe Kardashian tweeted she was with her daughter . True Thompson her brother . and his daughter, Dream Kardashian and that they were "on guard"
"Speaking prayers and thanking all the brave firefighters who risk their lives for us," she wrote.
Later she tweeted: "F – k! The flames jumped the 101! I need an evacuation update, please."
Other celebrities have been evacuated, including Alyssa Milano ] "All I had to do was clear my homes of the fires," she wrote on Twitter. "I took my kids, dogs, computers and Doc Marten boots. (Husband is in New York, horses are being evacuated by my trainer.)"
Yesterday, three fires broke out in the state. According to CNN, 30,000 homes were "threatened" by Woolsey Fire, which spread throughout the districts of Los Angeles and Ventura. The hill fire also broke out in Santa Rosa and reportedly covered 10,000 hectares. In addition, there was a third campfire in Butte County, which reportedly evacuated more than 40,000 people.