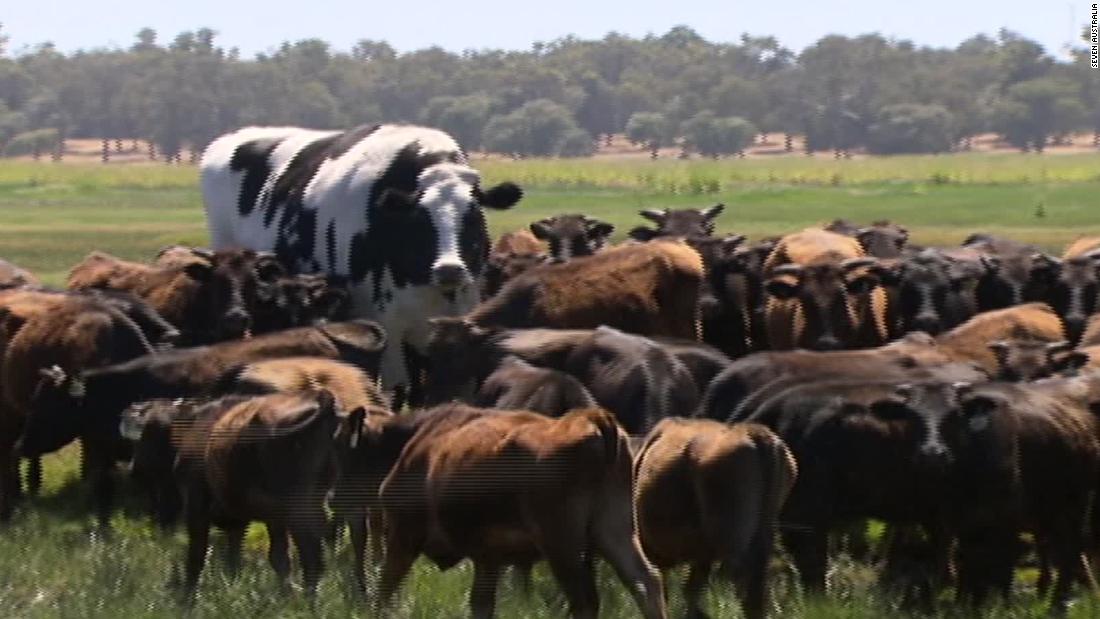 "Knickers," an enormous Holstein-Friesian, is making headlines after his owner declared him – unofficially – Australia's biggest steer.
The 7-year-old stands at a whopping 194 centimeters (76 inches) tall – almost as tall as NBA legend Michael Jordan – and weighs 1.4 tonnes (3,086 pounds), its owner says.
The huge ruminant towers over the other beasts in the heart of the farm at Myalup, a town about an hour-and-a-half south of Perth, the capital of Western Australia.
Holstein-Friesians are a dairy breed. Mature cows weigh about 1,500 pounds and stand 147 centimeters (58 inches) tall at the shoulder, according to a cattle industry site. Bulls usually stood over 1
80 centimeters tall and weigh over 2,200 pounds.
Knickers is significantly heavier and taller than that.
Owner Geoff Pearson said that Knickers' sheer size saved him from the abattoir.
"he was too big to go into the export plant's chain," the farmer told Australia's ABC News.
While he can not quite claim to be a world-beater, Knickers measures up well against the world's greatest steer, a chianina ox named Bellino who measured just over 2 meters (roughly 79 inches) at a cattle show in Rome in 2010.
Source link