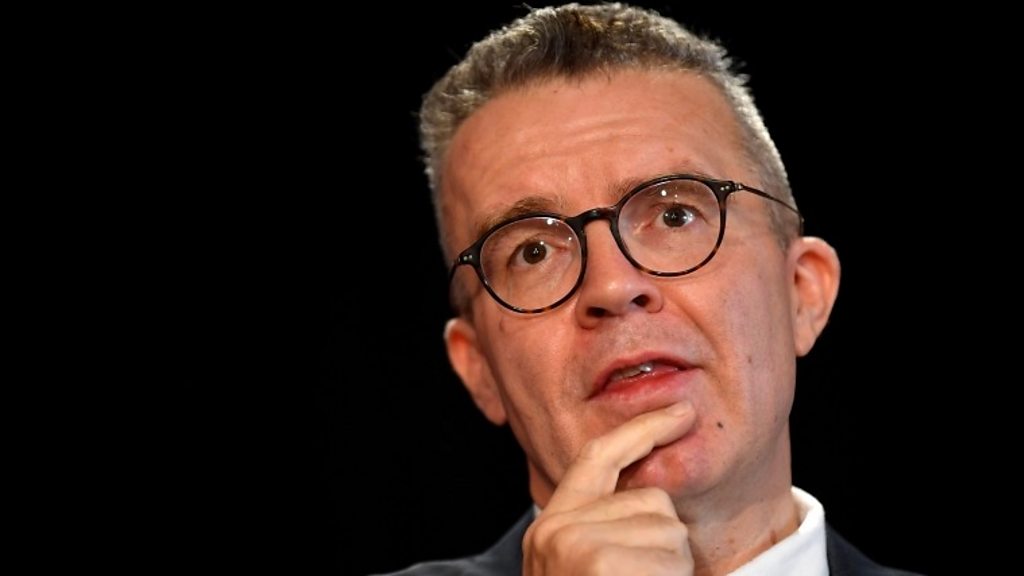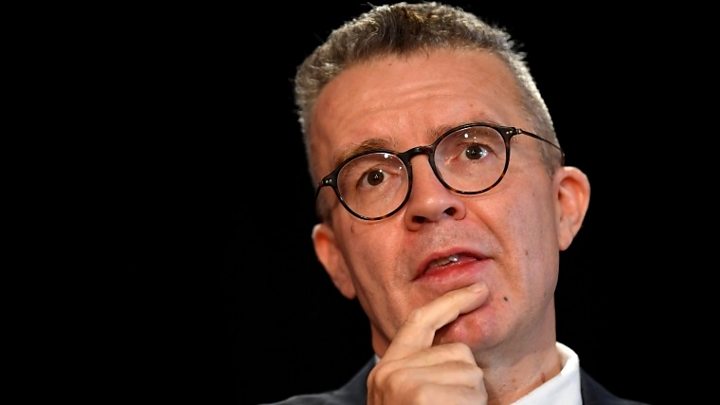 The union leader Jeremy Corbyn has filed a motion to waive his party's conference to remove his deputy Tom Watson by abolishing the position.
Mr. Corbyn proposed a review of the role instead and was supported by the ruling National Executive Committee, a Labor source said.
A group of Labor MPs had called on the NEC to avoid an "internal civil war" if it was to prepare for an election.
Mr. Watson called the move to oust him a "sectarian attack" on a "broad church".
Prior to the Brighton convention, he told the BBC he had found out in a text message late on Friday. Jon Lansman, founder of the grassroots Labor group Momentum, had filed a motion.
He said that he believes that Mr. Lansman "and his group" are so angry over his position on Brexit that they would "rather get rid of me than have a debate about it".
Mr. Watson called on Labor to "clearly stay behind" and said he wanted another public vote on Britain's membership of the EU before each general election.
But Mr Corbyn wants to hold another referendum once Labor has won power, in which voters have the choice to remain alongside a 'credible' leave request in the EU.
Following his intervention, Corbyn told reporters outside the conference center that he "enjoyed" working with Watson.
And Lansman said he fully supported Corbyn's proposal to review the position of Deputy Chairman.
"We must ensure that the role of membership is properly mandated while uniting the party at the conference, and I believe that review is the best way to do that," he said.
Analysis: work message & # 39; damaged & # 39;
By the Political Correspondent of the BBC, Susana Mendonca
Let's be honest ̵
1; nobody likes to find out through a text that they are thrown overboard.
But this was not the morning after a bad date, but the morning after the final episode in the saga that represents Labor's fragmented relationship with itself.
And the vice-chairman was not pleased that he was informed by SMS last night that a plot was underway to overthrow him by abolishing his post.
A "Sectarian Attack", "Pluralism Not Tolerated" If this conference was to be a moment for the coming together of Labor, focus on its politics and show the country that it is a unitary force ready to to lead a general election, well, it did not start well.
The letter from the Parliamentary Workers Party to its governing body described the move as a "crude act of suppressing dissent".
"Such things happen in Venezuela," Watson said. Music in the ears, no doubt, of the conservatives who have been making these comparisons for a long time in relation to Labor's leadership.
Jeremy Corbyn seems to attempt a bit of mitigation by now speaking of a "review" of the role as immediate abolition.
But the damage to Labor's message before his conference already seems to have been done.
The dispute over Watson's position threatened to overshadow Labor's party conference.
Saturday morning, in an interview about BBC's Today program. Watson said Momentum's move "has taken us to another type of institution where pluralism is not tolerated."
He called on the momentum activists to focus on showing people that they are serious about changing the political economy of Britain rather than "having a kind of subtle constitutional change to get a passing shot at somebody who does not agree with you ".
Shortly thereafter, the Labor Parliamentary Workers' Party (PLP) representing the Labor backers wrote a letter to the members of the National Executive Committee – including Mr Corbyn – saying that the move was counterproductive and sent a message to the country more interested in internal struggles than voters' lives.
Former Prime Minister Tony Blair, who led Labor from 1994 to 2007, said the abolition of deputy leadership was "undemocratic and politically dangerous."
Dawn Butler, Shadowwomen – and equality secretary, said Momentum's move had come "out of the blue," but she understands the disappointment of the vice chairman, who has "been seen for a while" at shadow cabinet meetings.
Source link