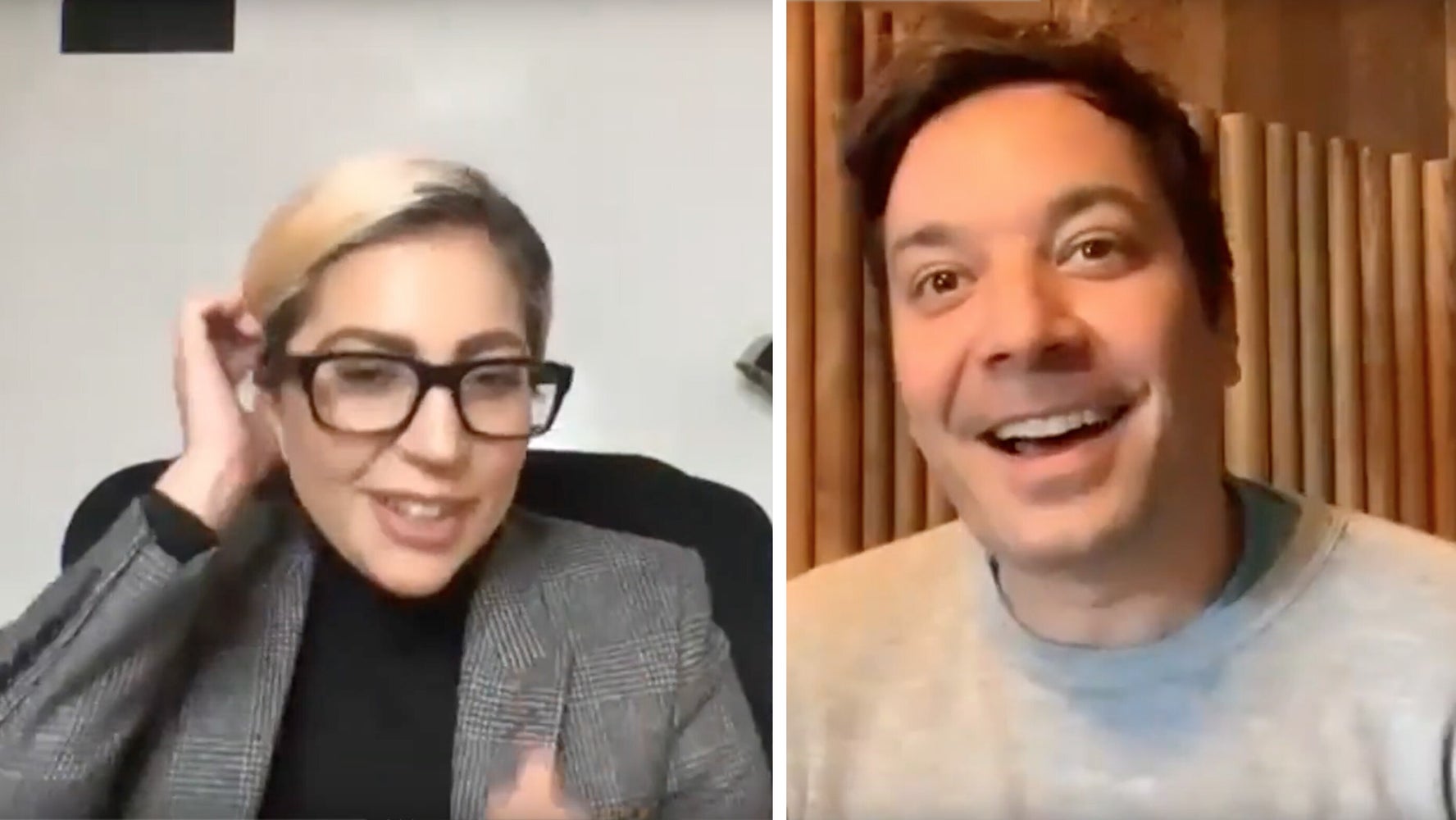 As in her song "Telephone", Lady Gaga was quite busy during her previous interview with Jimmy Fallon.
Last Wednesday the singer was supposed to go to the "Tonight Show" with a big announcement, and the whole thing quickly went south.
"I can't, Jimmy. I can't speak right now," said Gaga during the call, adding, "Am I on TV?"
The singer of "Stupid Love"
; then changed the call to Friday before calling back and changing it again to Monday.
On Monday, Gaga appeared true to her word.
"I'm so sorry," said Gaga with a laugh. "We weren't quite finished yet and I really appreciate that you are so nice about it. And thank you and I love you. I love your audience and everyone at home who is watching. I wish all the best."
At the time of the call, the big news was already known: Lady Gaga would coordinate a massive COVID 19 benefit special with Global Citizen and the World Health Organization "One World: Together at Home". It is basically streamed on every major service on April 18.
Gaga then announced the acts, saying the event will include athletes, actors, Sesame Street characters, and more. It is also hosted by a holy trinity late into the night: the triple trifecta by Fallon, Jimmy Kimmel and Stephen Colbert.
"Especially at this time, I don't think there is an NBC, CBS or ABC rating thing. It doesn't matter at this point," Fallon said. "It's about entertaining and getting out and getting it all tell and reassure everyone, spread friendliness and say, "Hey, we're in. Let's help each other if we can."
Hear everything about it below and give applause, applause, applause to everyone who takes part in the special.
Call to all HuffPost super fans!
Sign up for membership to become a founding member and help shape the next chapter of HuffPost