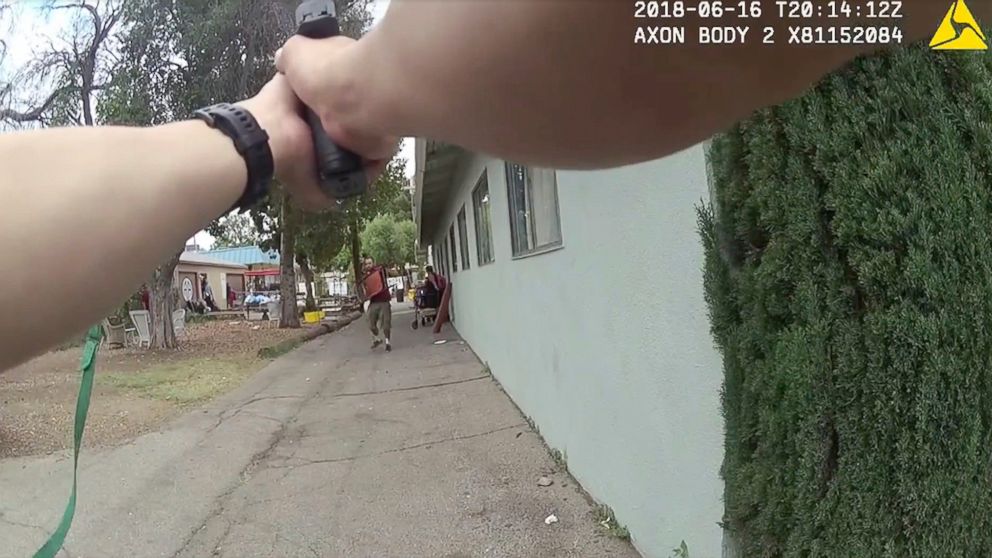 Police released graphic body shots on Tuesday in connection with a random Los Angeles shootout that killed an armed suspect and hostage last month.
The video, taken on June 16, showed police officers from Los Angeles police responding to a phone call about a suspect later identified as Guillermo Perez, who was reported to have recently stabbed his ex-girlfriend would have.
The surveyed officers arrived at around 13:00 in the Van Nuys area of ​​Los Angeles. Perez stands in front of a church with a metal folding chair and a large kitchen knife in his hands.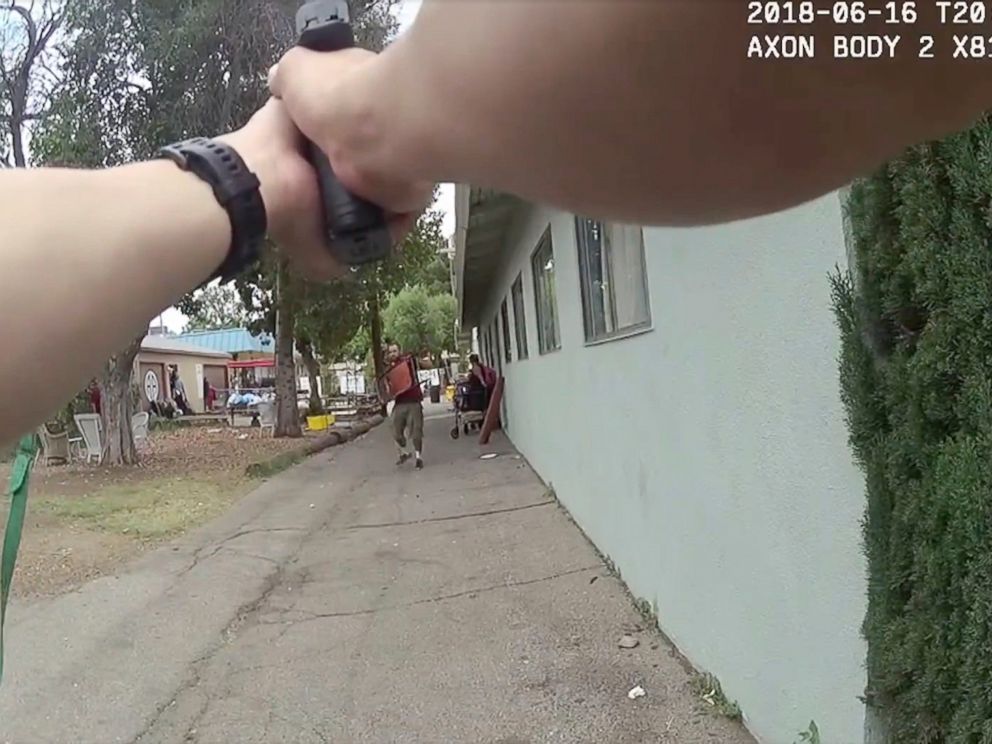 Perez immediately approached the officers, leaving their vehicles and ignoring repeated orders to "drop the knife," the footage showed. The officers said they had fired "less lethal" bean bag rounds on him to defuse the situation, but he blocked the shots with the metal chair, police said.
The graphic video shows that 49-year-old Elizabeth Tollison, as the suspect runs away from the officers, snatches an innocent woman and takes her hostage before he puts the knife to her neck.
"Then Perez pushed the woman between herself and the officers, lifted the serrated knife and pressed it against the woman's neck," the police said on Tuesday. At this point, three officers fired their handguns at Perez, who was hit by the fire and fell to the ground.
"Tragically, Perez's hostage was also hit by firearms, collapsed and later died of this gunfire," the statement says.
The head of the LAPD, Michel Moore, said it was 13 years since an officer's rifle killed an uninvolved spectator or hostage.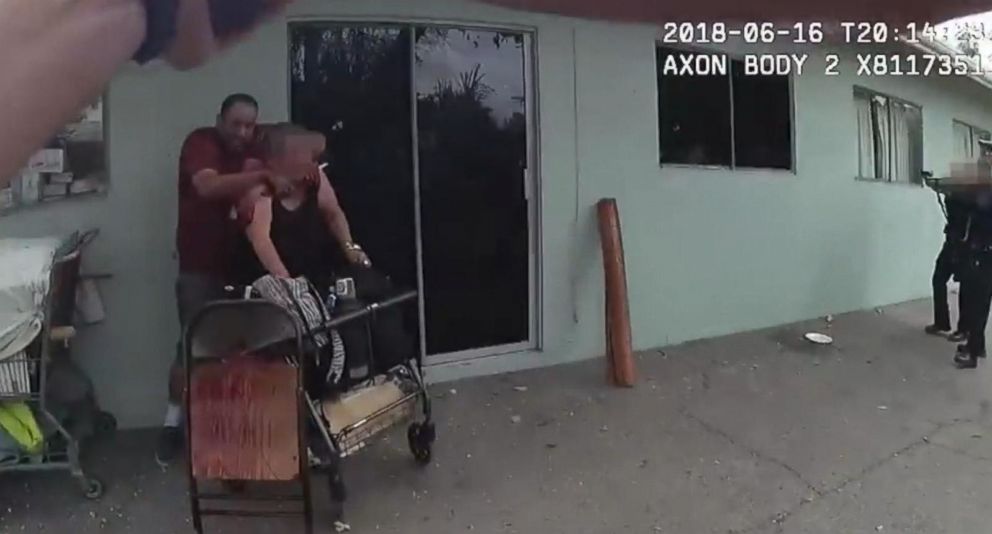 Source link