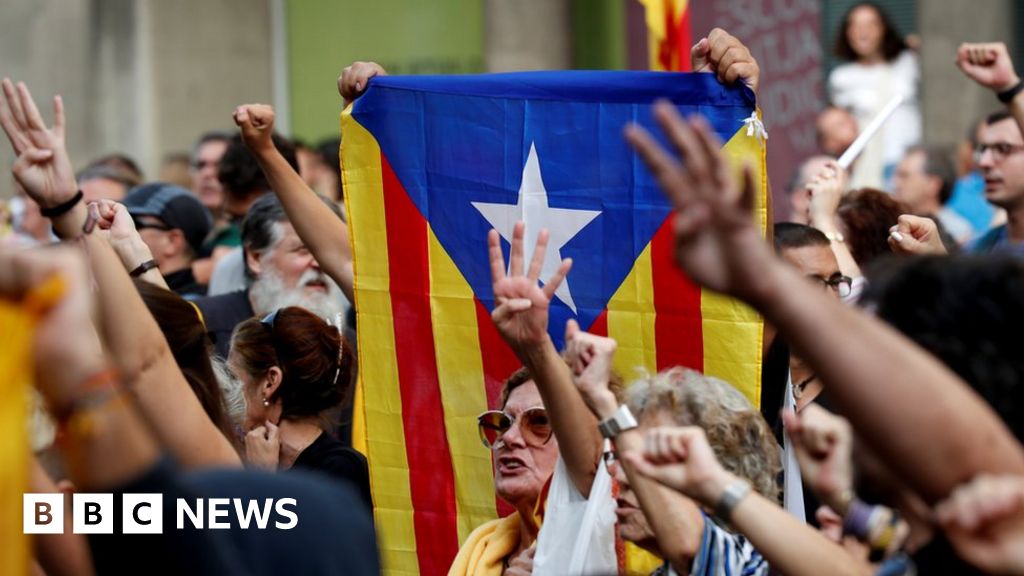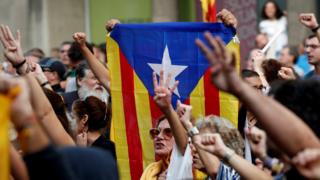 The Supreme Court of Spain has sentenced nine Catalan separatist leaders to nine to 1
3 years in prison for their role in an independence referendum in 2017.
The 12 politicians and activists had all denied the indictment.
Separatists in Catalonia planned a massive civil disobedience before the verdict.
Catalonia crisis in 300 words.
The prosecution held up to 25 years in prison for Oriol Junqueras, former vice president of Catalonia and the highest independence-oriented leader in court.
Junqueras has been sentenced to 13 years in prison for sedition and misappropriation of public funds.
The other punishments ranged from nine years.
The nine leaders were acquitted of a heavier charge of uprising.
Following the verdict of the court, Catalan independence supporters marched in Barcelona and displayed banners labeled "free political prisoners" while inviting others to "take to the streets".
Over the weekend, hundreds of demonstrators gathered in the city.
In 2017, clashes broke out between police and demonstrators on the streets as Catalonia's independence leaders held a referendum that was declared illegal by the Spanish Constitutional Court.