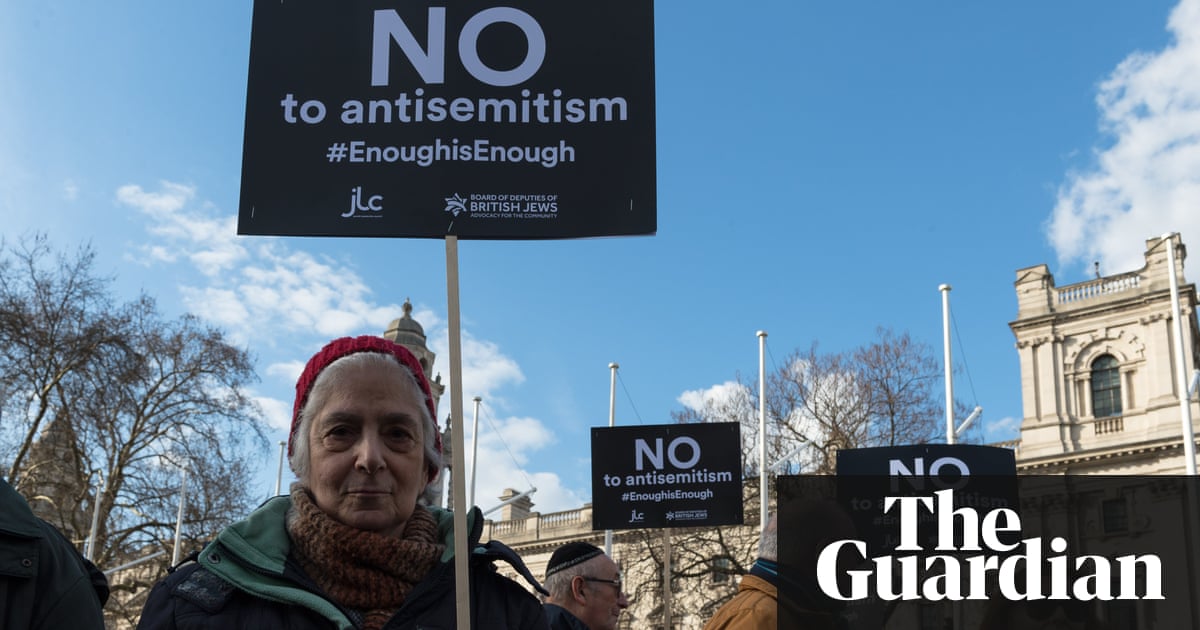 One of Labor's largest private donors said he no longer feels "connected to the party" and accuses his leadership of missing out on his response to "the most blatant anti-Semitism file".
While Labor Fights To quell a renewed outcry over the issue, Sir David Garrard, who has donated around £ 1.5 million since 2003, said the party he supported "no longer exists." Despite funding from Labor under three leaders before the election of Jeremy Corbyn to the post, he had now left the party, he revealed. He told Observer he had observed the current handling of the subject with growing consternation and consternation.
His intervention comes when one of Corbyn's allies left an older party post on Saturday night after he had been criticized for having defended a Labor member accused of Holocaust denial. Christine Shawcroft had already resigned as head of the Labor Committee on Disputes after it was revealed that she had sent an email about the candidate of the Peterborough Council candidate Alan Bull, having been involved in a series of anti-Semitic social media posts in
"She knew how she had dealt with the case and was unaware of the" disgusting "Facebook post that led to Bull's suspension after refusing MEPs' requests to join the ruling national executive committee ( NEC) reveals that she had changed her mind.
In one statement, she said, "It was a privilege to serve on the Labor Party NEC for the last 1
9 years, and I got up in September definitely. However, I have decided to resign with immediate effect. It is clear that my continued membership of the NEC has become a distraction for the party and an excuse for endless, intrusive media harassment of myself, my family and friends. I reaffirm my total opposition to anti-Semitism and my disgust for denying the Holocaust.
Replaced at the NEC by comedian Eddie Izzard, Corbyn has promised to be "a militant opponent of anti-Semitism," but many of his followers believe the issue is exaggerated by his political opponents.
Garrard argued that the Labor leadership had indeed "supported and supported" anti-Semitism acts. "As one of the former political and financial leaders of the Labor Party of which I had been a member for decades, I no longer feel affinity to what it is "It seems," he said, "I have watched with dismay and foreboding how the leadership has behaved in the past two years, in my opinion."
"I think she supported and supported the most blatant acts of anti-Semitism , And yet it has failed to drive many of those involved in grossest pejorative fantasies about Jewish / Zionist plots – and Jewish characterizations and accusations that evoke the kind of anti-Semitic attacks that in the past have become such unbearable consequences for innocent millions have led . So there is no party that even claims to uphold and promote the principles and integrity of what has always been for me the Labor Party.
"On the contrary, I have been a witness since Mr. Corbyn became a leader, a philosophical and a political policy that in almost every respect represents the antithesis of the great party under whose name and flag it seeks to fly and where so many other Jews were once so proud. "19659002] Last week, two leading Jewish organizations launched a protest against anti-Semitism within the Labor Party. The party has now promised to implement the full recommendations of its 2016 internal investigation.
In response to Garrard's comments, a Labor spokesman said: "As Jeremy said in his email to all members this week, our party is here. It's best that we work together, people in the hope and against fear and
"Jeremy has made it clear that anti-Semitism in all its forms has absolutely no place in our party and it is anxious to eradicate it." 19659002] The party has a backlog of more than 70 cases of alleged anti-Semitism, though Groups claiming such allegations claim the number is much higher, and it has also been suspended with prominent cases such as former Mayor of London Ken Livingstone, saying that Hitler supported Zionism "before he went crazy and killed six million Jews. "
A new poll revealed that party members are firmly behind Corbyn's leadership, and 77% believe that Anti-Semitism series was exaggerated, but 66% say it's a real problem. Cases of alleged anti-Semitism are still emerging.
On Friday, Observer earlier this year had a record of a Birkenhead bann meeting demonstrating that he had rejected diversity training with the Jewish Labor Organization "Possible links with Isis and the Israeli government ".
Insiders say Labor's quasi-judicial disciplinary process prevents cases from being dealt with quickly. The allegations will be examined by an NEC Panel that meets only every three months. Some are referred to a party court where members can have legal representation. "It's okay if you hear two or three cases a year, it does not work if we suspend several people a week," said a party veteran.
Source link