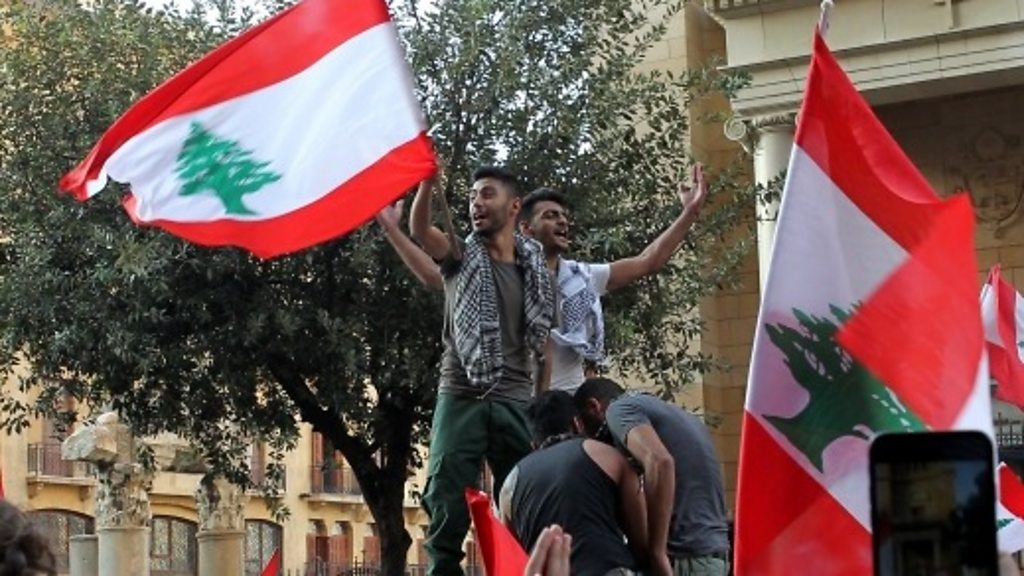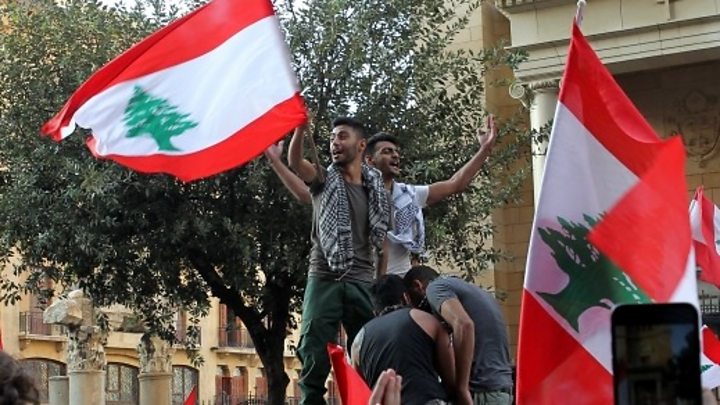 The Lebanese coalition government has reportedly agreed to a stimulus package as an attempt to repress major protests for years.
Hundreds of thousands of demonstrators flooded the streets on Sunday for a fourth day of anti-government protests.
The protests were partially triggered by a tax collection plan on WhatsApp and other messaging services.
The government quickly lowered the tax, but the protests have turned into broader demands for reform.
The Lebanese economy is struggling with low growth and high debt levels. Austerity measures have provoked anger, and the deterioration of infrastructure has made power outages and heaps of non-collected garbage a part of everyday life.
On Friday, Lebanese Prime Minister Saad Hariri gave his coalition partners 72 hours to support economic reforms.
Government sources quoted by news agencies indicated that an agreement was reached on Sunday.
The agreement should include plans to privatize key utilities, reduce politicians' salaries, and tackle the Lebanese budget deficit.
The reform package is expected to be approved at a Cabinet meeting on Monday.
Lebanon has long had a political system that aims to distribute power among the country's major religious groups.
Observers say one of the salient features of the protests was that demonstrators shook off the country's denominational division in order to unite against its leaders.
"I'm Disgusted"
On Thursday, when the proposed tax on WhatsApp calls was announced, mass protests erupted.
When the tax was abolished, the demonstrations focused on major grievances with the government, which were charged with widespread corruption and economic mismanagement.
The spontaneous protests that hit major cities like the capital Beirut have seen protesters call for the "revolution".
In the face of rising debt, the Lebanese government has attempted to carry out economic reforms to obtain a $ 1
1 billion (£ 8.5 billion) rescue package from international donors.
Without economic reforms, Lebanese debt is expected to rise to more than 150% of GDP by the end of the year.
The Lebanese government's economic crisis and dealings with it have caused widespread anger for political change.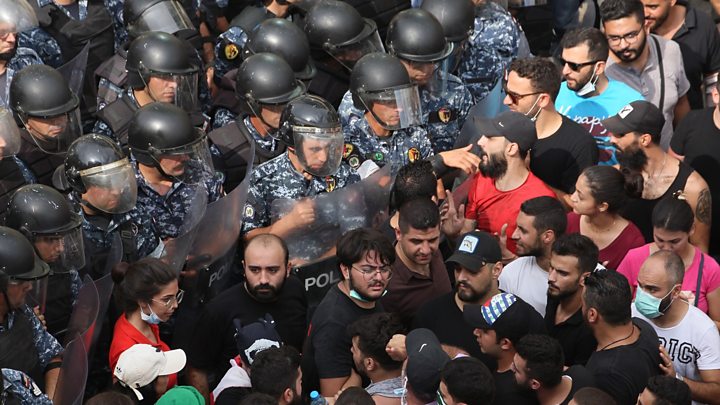 "I'm here because I'm disgusted by our politicians Nothing works This is not a state," said Cherine Shawa Reuters when she protested in Beirut on Sunday.
Hanan Takkouche, also in the capital, said: "We are here to say 'leave' to our leaders.
The protests were largely peaceful, but reportedly dozens of people were injured in clashes with the police Demonstrations in recent days.
Source link