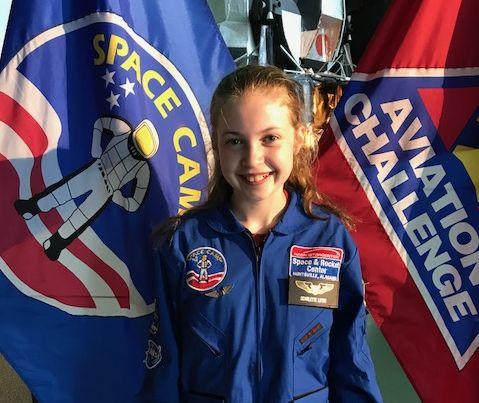 LIBANON – Scarlette Liftin from Lebanon, a student at the Peck School in Morristown, recently visited Space and Space Center Space Academy, Space Camp Robotics, Aviation Challenge and NASA Marshall Space Flight Center & # 39; s Official Visitor Center in Huntsville, Alabama
The one-week educational program promotes Science, Engineering, Engineering and Mathematics (STEM) and trains students and hands-on activities and missions based on teamwork, leadership and problem-solving. [196592002] This program is specifically designed for apprentices who are particularly interested in space exploration. Liftin spent the week with a team flying a simulated space mission to the International Space Station (ISS). On board the ISS, the crew participated in experiments and successfully completed an extra-powered activity (EVA) or a spacewalk. Liftin and the crew returned to Earth in time to graduate.
Space Camp operates year-round in Huntsville, Alabama, and uses astronaut training techniques to engage apprentices in real-world applications of MINT subjects. Students sleep in ISS resident quarters and train in simulators as used by NASA.
More than 750,000 trainees have been working in Huntsville, Alabama since 1
982, the European Space Agency's astronaut, Samantha Cristoforetti and NASA astronaut Dottie Metcalf-Lindenburger, dr. Kate Rubins and dr. Serena Auñón, who recently started to the International Space Station. Children and teachers from all 50 countries and 69 international locations have participated in a Space Camp® program.
For more information about the Space Academy, please visit www.spacecamp.com or call (800) 637-7223
For more information about Peck School, visit www.peckschool.org or call the Admissions Office (p. 973) 539-8660, ext. 108.
Source link