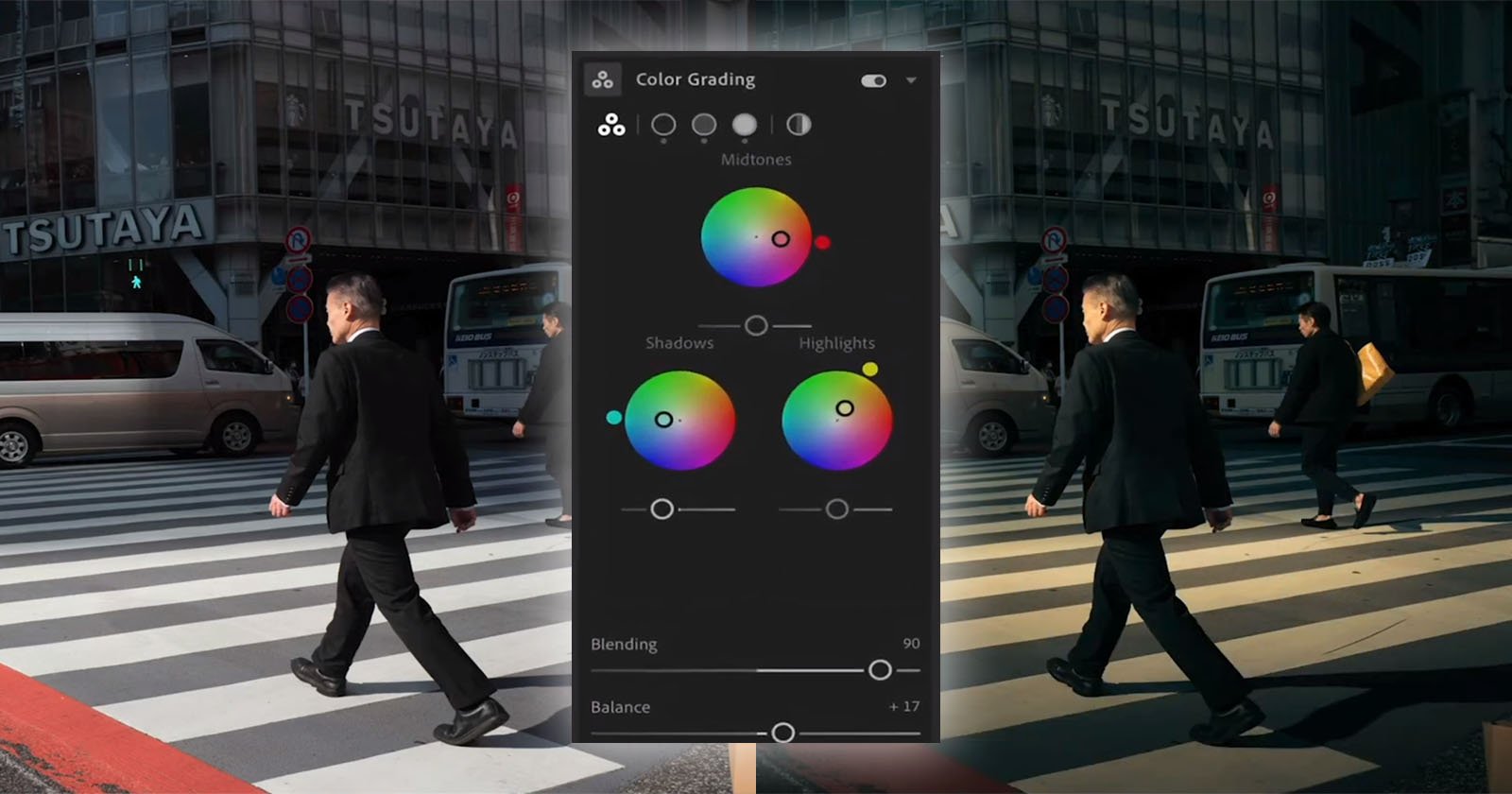 Adobe announced today that Lightroom Classic, Lightroom, and Adobe Camera Raw offer a powerful new advanced color correction feature. This 2-minute video gives a little insight into how the panel works.
Inspired by the Lumetri Color control panel in Adobe's Premiere Pro video editing software, the new control panel is an updated version of the tool / control panel formerly known as Split Toning.
While split toning allowed you to stylize photos by setting the hue of shadows and highlights, color grading takes you to the next level by letting you control the hue of midtones as well.
Instead of using sliders, you can use new color wheels to make precise adjustments. You can tap any point on the wheel and drag it in a circle to choose the shade you want. Pulling it in and out from the center of the wheel locks the hue and allows you to adjust the saturation.
In addition to the new color wheels, there is a new global color wheel, luminance slider, and a new blending slider.
"The new advanced color grading tools shown here give you the extra control you need for beautiful theatrical results," said Pei Ketron, a member of the Lightroom team.
Adobe will be reporting more on this upcoming tool at the Adobe Max Virtual Conference October 20-22. We assume that this feature will be available to the general public shortly afterwards.