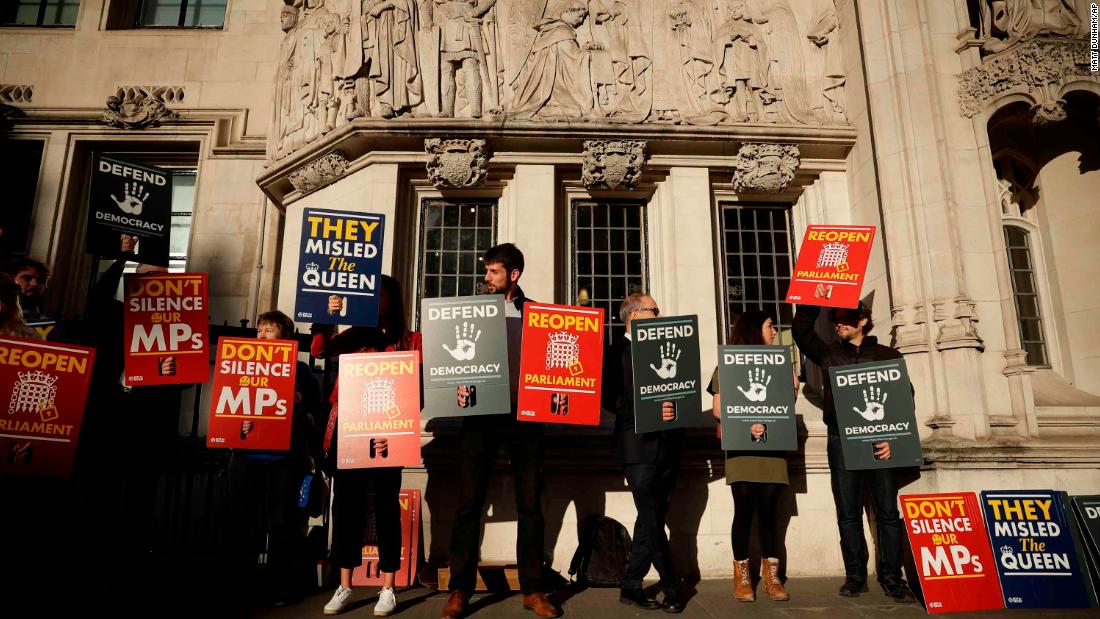 The Supreme Court's case makes a detour to another fascinating area: the question of how much power the queen has in power
James Eadie is asked how the government stands on this issue. It is a relevant issue, emphasizes a judge, because it is about the question of whether the role of the executive in the preparation of Parliament is conventionally (if not practically) reviewed.
The barrister is also pressured to comment on the House of Representatives' Prime Minister Jacob Rees-Mogg, who said after the parliament had been suspended that the Queen was "obliged" to approve the motion.
Eadie reiterates that the question of whether the Queen could have said no is a matter of "academic debate and uncertainty."
Later, Lord Sales asks: "If there are constitutional principles that need to be monitored, is it not more appropriate for the court to do so than to suck the queen?"
A certain context: The Parliament Can Only If the monarch allows it, one should predict it, but the queen or the king must also stand above the policy and comply with the advice of their ministers.
Is this a topic for the courts anyway? The government's written case is also concerned with the subject, insisting that she has never held the position that the queen had no choice but to agree.
However, it is also added that the issue is debatable – because whether the queen had prerogative or not is not a question for the court.
The written case reads: " Contrary to the suggestion of In § 8 of the Appellant's written case, there is no claim (and no claim was made) that Her Majesty has no personal prerogative or obligation in this regard To accept the advice of the Prime Minister Whether Her Majesty has a personal privilege in a particular case is a matter of constitutional convention, not law. "
Source link