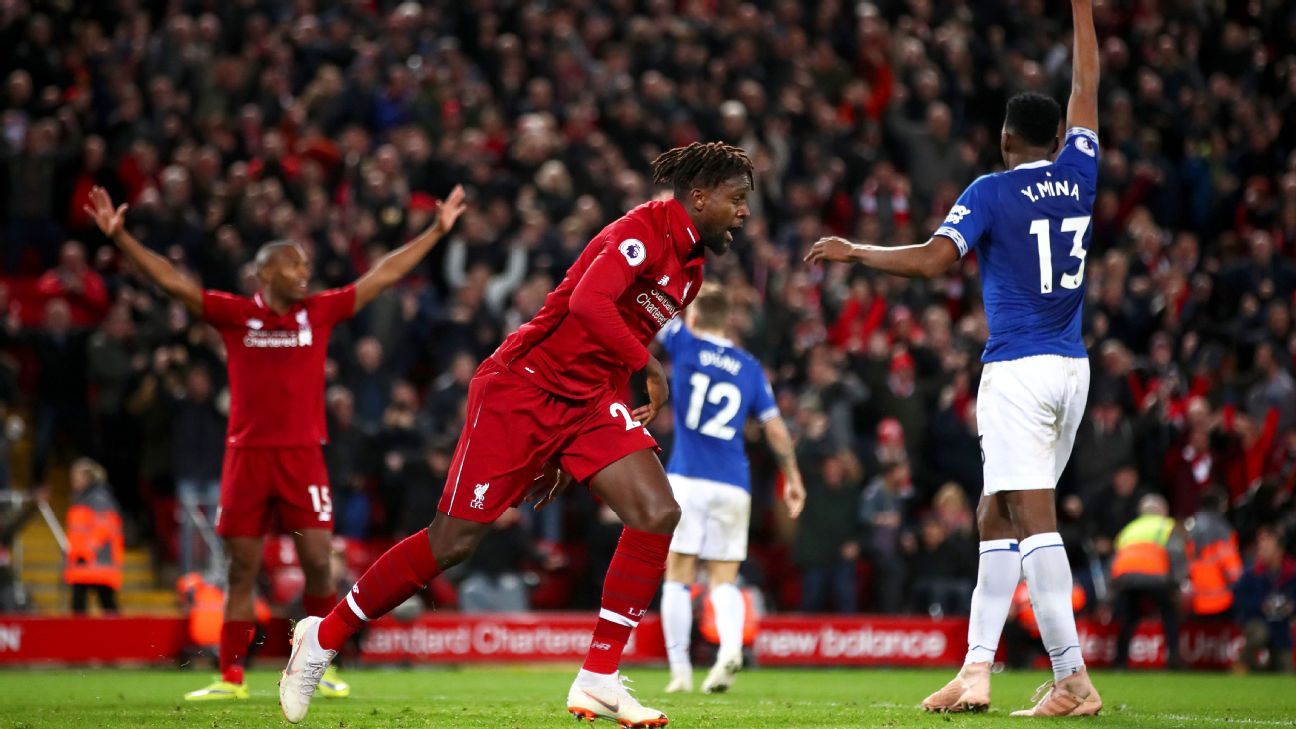 Liverpool took a dramatic late win over rivals Merseyside thanks to a bizarre 96th-minute strike by forgotten man Divock Origi.
Both teams had several good chances to score, but it was a self-inflicted mistake by Jordan Pickford. The suspension allowed Origi to win a sensational winner who kept Liverpool within two points of Premier League leaders Manchester City.
The game seemed to be in a stalemate before England's No. 1 Pickford could handle Virgil Van Dijk's misunderstanding. He tried the performance of the penalty area, allowing Origi to intervene at close range and extend Everton's 19-year wait for victory at Anfield.
Yerry Mina should have scored for Everton after four minutes with a free header. However, Alison's goal came from close range.
Liverpool had a good chance in the first half of the game as Mohamed Salah neatly put the ball past Sadio Mane. Half-volley was fired.
Richarlison then passed the Liverpool defense with a net, but stumbled as he tried to fire and begged the chance for Everton.
The other side continued to threaten and should have been up front again when Andre Gomes fired from a few meters out, but Alisson refused to kick him off.
In an open game, Liverpool created another great opportunity after Salah had played Shaqiri in Xherdan, but his shot was rescued near Pickford before Theo Walcott rounded Alisson at the other end, but the ball bounced off wide.
The second half began at the same pace as the first, with Salah's ringlet narrowly spreading and Mane making his wound one-on-one.
Everton also had the opportunity to take the lead, while Ademola Lookman shot past several defenders before deflecting Bernard, whose shot could still score.
Naby Keita played Roberto Firmino late at the goal, unable to find the target, and substitute Origi hit the crossbar from a corner as Liverpool continued to push for a winner.
Van Dijk's battered shot came to the other end of the bar in the 96th minute, but Pickford dropped the ball back into play, and Origi was ready to win from Liverpool for Liverpool.
Source link