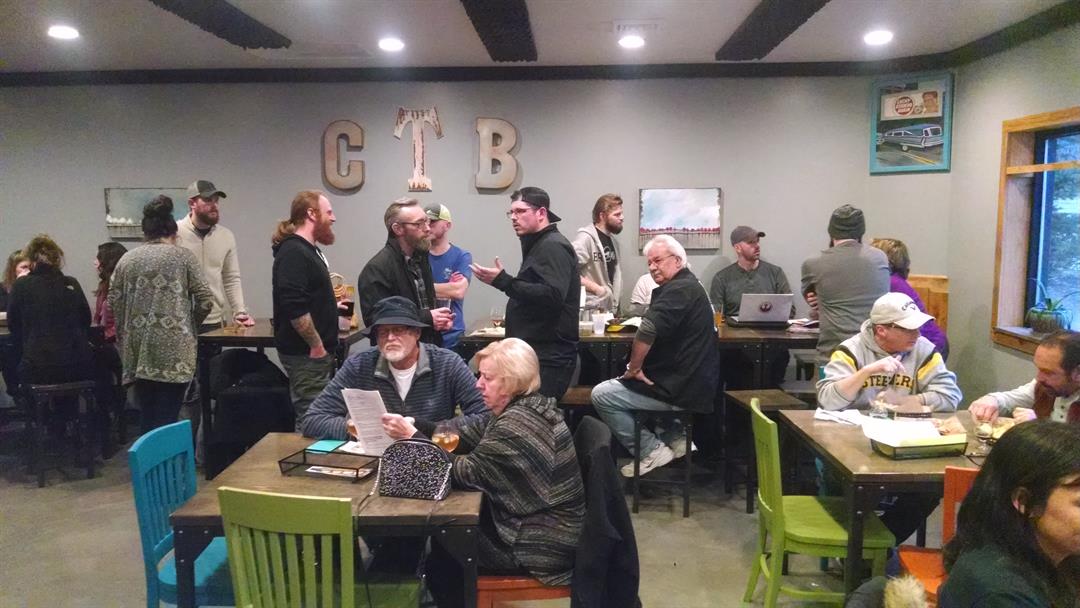 EDINBURG, Pa. –

The craft beer industry has made a big leap forward in recent years. Now, many of the familiar faces behind this movement are trying to help her grow even more, forming a group called the State Line Brewers Guild.
Once a month, a large group meets for a beer. They happen to be the ones who make beer here; 14 different breweries work together.
"Pretty cool business where your competitors are your friends," said Cody Greene of Crooked Tongue Brewing, who hosted the group's April meeting.
"The willingness to give whatever else would be found in other industries are top secret information is incredible," said Adam Keck of Modern Methods. "It's the culture here, it's about working together and creating more customers than craft drinkers, instead of really competing with each other and cutting each other's throats."
There are a few concepts that drive this forward. Ideally, they would like to work together and buy in bulk, saving everyone a little money.
Then there is the idea of ​​beer tourism. With 1
4 different breweries in six different counties from two different countries, it's an opportunity to spread the love of Craft Beer here.
"Everyone has their own little niche, which helps with the appeal of, Hey I want" I'll go out and meet four different breweries and I'll have a different experience for each one, "said Greg Snyder of Birdfish.
The last big project you've worked on is called "Ales and Trails." You go to one of these 14 breweries and you get a map that shows you not only all the breweries but also bike paths, and there's one Reason.
"For us, a healthy and active lifestyle is of fundamental importance," said Keck.
"We were all scattered. Now we have people coming with cards and saying, "Oh, I did not even know you were here. We only stopped at Crooked Tongue. & # 39; They're on the street right now, so they'll go here and hit two or three places in one day and just have a look around, "said Ira Gerhart of Noble Creature.
" You have 14 breweries on a map that someone has to Columbiana goes. Now they have Main Street with shops and cafes and restaurants they are brought to, that they probably never came to the area, "said Snyder.
It all started with a simple love of beer. is a chance for something much bigger, brew something special right along the state line.
You can get a map at one of the 14 participating breweries. They work on the trails part of the idea alongside the Rust Belt Revival Trail Coalition, a non-stop Profit promoting mountain biking.
To learn more about the State Line Brewers Guild or the Ales and Trails project, you can check out www.statelinebrewersguild.com.
Source link