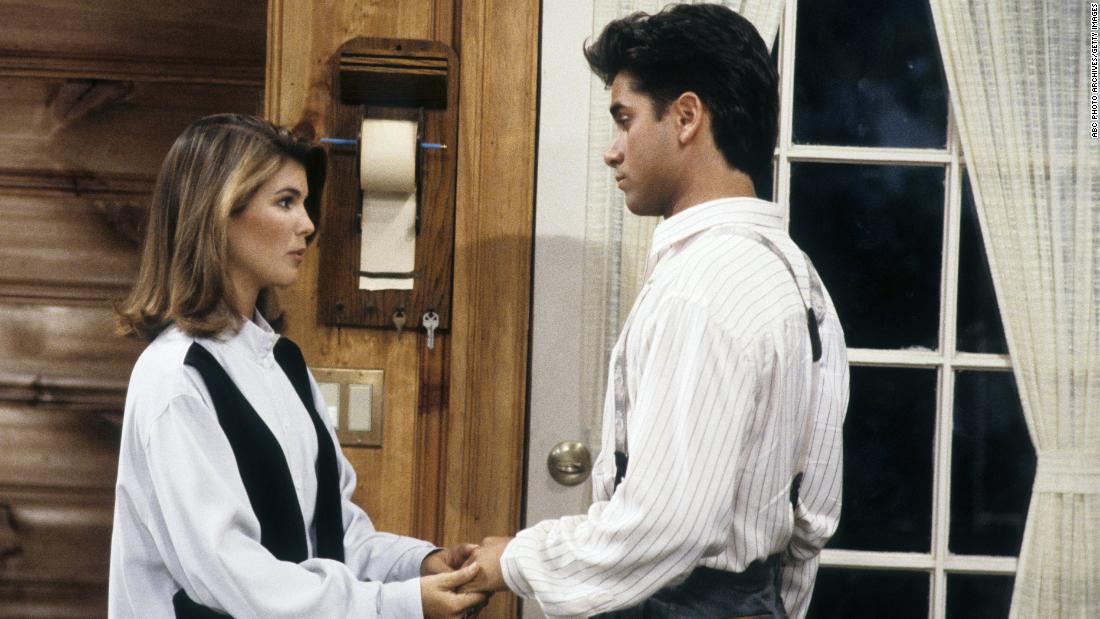 Loughlin became famous when he played Aunt Becky, who was married to Uncle Jesse on the hit sitcom "Full House".
The Los Angeles Times reminded us that the couple had been less involved in an old episode of the series than truthfully during an application process to bring their twin sons Nicky and Alex to preschool.
In Season 6, 1993, an episode titled "Be True to Your Preschool" Uncle Jesse – played by John Stamos – – Desperate to impress school administrators after a game date with another parent.
Your child speaks in full sentences, knows his ABCs and is enrolled in a prestigious preschool. "If you put your child on the right track now, it will be in the fast lane," says the child's father.
Uncle Jesse is attacked by Uncle Joey, who is portrayed by David Coulier.
"I am her father," decides Uncle Jesse. "If I'm not lying for her, who will do it?"
Of course the scheme is found out and Loughlin's character is the voice of reason, the Stamos character says, "I know you want the best for her, but maybe it's not the fast track."
"Nicky and Alex are normal, healthy kids and whatever they are, they seem to be OK," she says.
Loughlin, who is with her husband in real life, is accused of paving the way for college for his two daughters, and has had a fairly clean image in Hollywood so far.
Probably social media memes have relentlessly created and shared the allegations against them.
The old episode is currently available for streaming along with episodes from other seasons on Hulu.
Source link