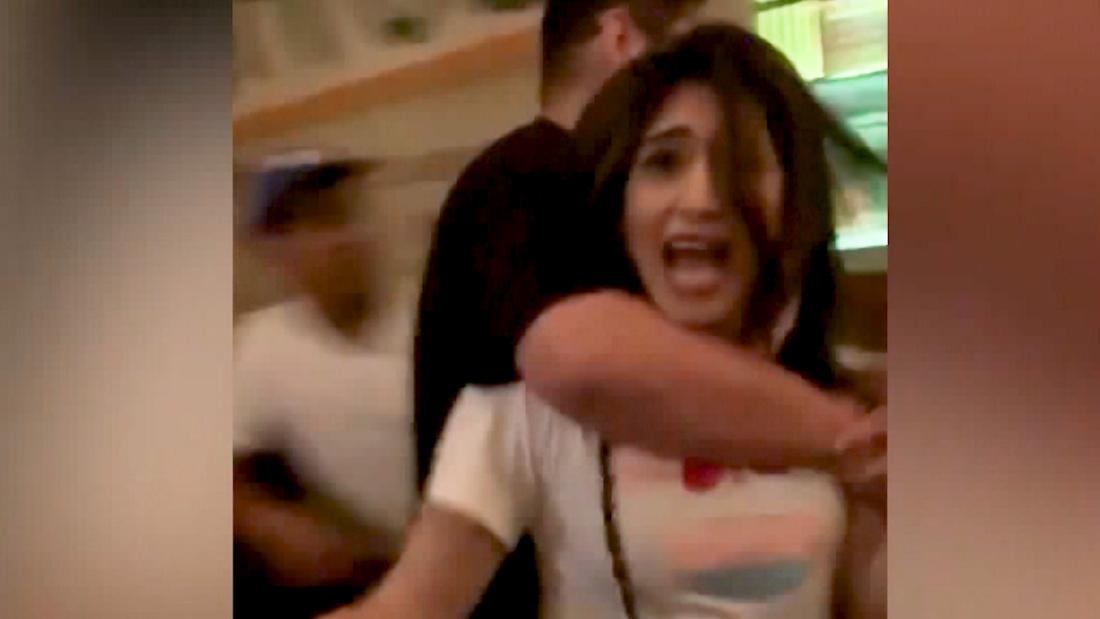 Bienestar Human Services staff working on health issues in Latino and LGBTQ communities celebrated the first day of a local LGBTQ festival at the Las Perlas bar, when a couple started "transphobic bows" at their table to conduct, Khloe Perez-Rios wrote on Facebook.
Perez-Rios is the manager of Transgeneros Unidas, the Bienestar team that focuses on transgender and nonbinary advocacy. Do not touch me, "as they were arrested by security, knocked against a wall, and thrown out
Another security guard seizes another person in a stranglehold and pulls them over the bar throw them out.
"What happened?" The person being dragged outside is asked.
CNN Perez-Rios has asked for further comments.
Cedd Moses, CEO of Pouring with Heart, the hospitality group owned by Las Perlas Bar, said in a statement The on-duty manager asked two groups of guests to leave the hotel after an "escalated verbal altercation broke out." He added that the company had "no tolerance for this type of behavior."
"The guards removed the guests who did not comply with the manager's request to leave the company and did so in accordance with company policies," the statement said.
Perez-Rios told CNN daughter KTLA, "They used excessive force to remove trans women from the area, and they were very gentle to remove the man and woman who were very drunk and very aggressive were."
Bienestar Human Services announced in a statement that the prosecution of the incident would continue.
The LAPD confirmed the incident on Twitter and said it could not comment on an ongoing investigation.
"Whether in public or in a private institution, all Angelenos deserve the freedom to live in harmony," said the department
in a tweet
on Saturday.
Dozens of people protested outside the bar on Saturday night, singing "No Justice, No Peace" and "Trans Lives Matter." Others called for a boycott of the bar.
Moses called the incident "rare and unfortunate," adding that Las Perlas would donate all of the profits from this weekend to Bienestar Human Services.