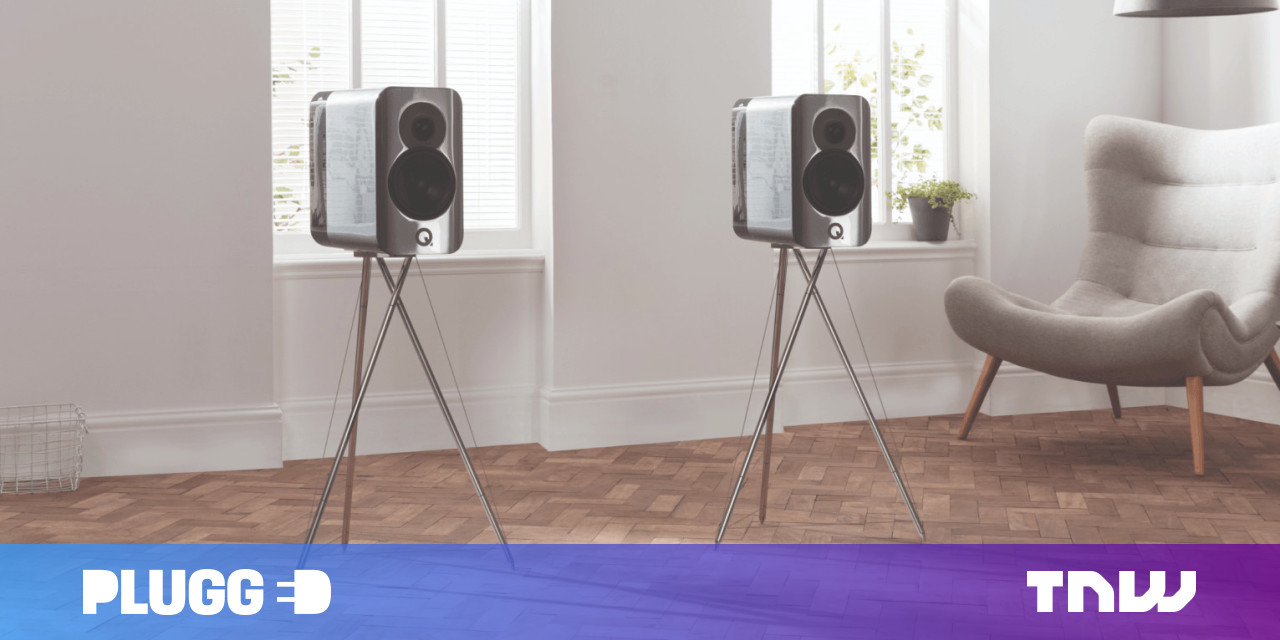 Ask a sound engineer about the biggest hurdle he's developing for a great speaker, and it's likely that there's no shortage of knowledge or technology, but budget constraints. Every engineering team of a renowned audio company has the know-how to design an excellent loudspeaker if the price does not pose a problem. The difficulty lies in maximizing performance for a given budget.
So what happens if Q Acoustics, a high-quality company whose spokespersons are mostly between $ 200 and $ 500, can decide? First, you'll receive the Concept $ 500 pair, a pair of tower speakers launched in late 201
7 for rave reviews. And now there's the Concept 300, a more compact pair of bookshelf speakers that may well be a bargain at $ 4,500.
I had the opportunity to spend some time with them this week, and I count the days to me Listen to them again.
While most high-end speakers focus mainly on adding more drivers or building exotic materials, Q Acoustics is all about the case surrounding the drivers. It's easy to make the drivers as good as possible, and Q Acoustics uses ordinary materials for its woofer and tweeter. However, with most speakers, this sound is distorted by resonances in the cabinet, creating interference that confuses details and the stereo field.
Q Acoustics bypasses this with the Concept 300 in some clever ways. First, it's something called Dual Gelcore, an update to the technology that was introduced a few years ago with the Concept 20 and 40. Each loudspeaker is built like a Russian nesting doll made of three layers of MDF wood. The two spaces are filled with a special gel that absorbs vibrations. With each vibration of the case, the gel absorbs the energy and converts it to heat. (The Concept 20 and 40 only used a gelcore layer.)
But this also applies to the Concept 500. What really sets the Concept 300 apart is the "Tensegrity" tripods and the way Q Acoustics does Speaker connected to it. In fact, stalls are such a crucial part of the vibration reduction equation that Q Acoustics includes them every time they buy. They may also be the coolest out there.
Aluminum bars carry the weight of the loudspeakers, while steel cables under tension hold the bars in place. This creates a stable, stable structure with minimal volume, reducing the potential for sympathetic vibration from this stand. This effect is supported by a sprung base on the underside of the Concept 300s, which absorbs even more vibrations. These and many other touches lead to a cabinet that the company claims is almost silent. For more information, see the white paper by Q Acoustics.
But okay, you understand it: the speaker removes bad vibrations. How do you sound then ?
As many speakers as I've heard through my work experience, my experience with products over $ 4,000 is rather limited. I also do not feel comfortable comparing with speakers I did not hear in my own listening environment.
What can I say? They sounded wonderful. They were some of the best speakers I have ever heard. Although I was sitting far to the left of the sweet spot, they were showing one of the remarkably well-defined stereo images I could hear. The midtone sound seemed to have a perfect tonality, I could hear all the little details in the music I've heard a hundred times – something that I usually reserve for listening to headphones.
To be Q Acoustics took me to the Flux Studios in Manhattan. So I had the advantage of hearing the speakers in an acoustically treated room. The Concept 300 are passive loudspeakers and do not try to make a room correction, as is the case with many digital signal processing speakers, and they could sound very different in a smaller room.
Being passive, they are rated "only" at 55 hz (-6dB) for bass extension. This is certainly solid in the field of passive speakers, but I was spoiled by active speakers that can dig deeper than you would expect. You have a lot of punch, but you may want a subwoofer for movies and the like.
Yet I knew that I heard something really special. I will leave it at that until I have the chance to spend more time with them in my own, not quite so chic living room. I'm waiting intently.
Published February 2, 2019 – 02:24 UTC