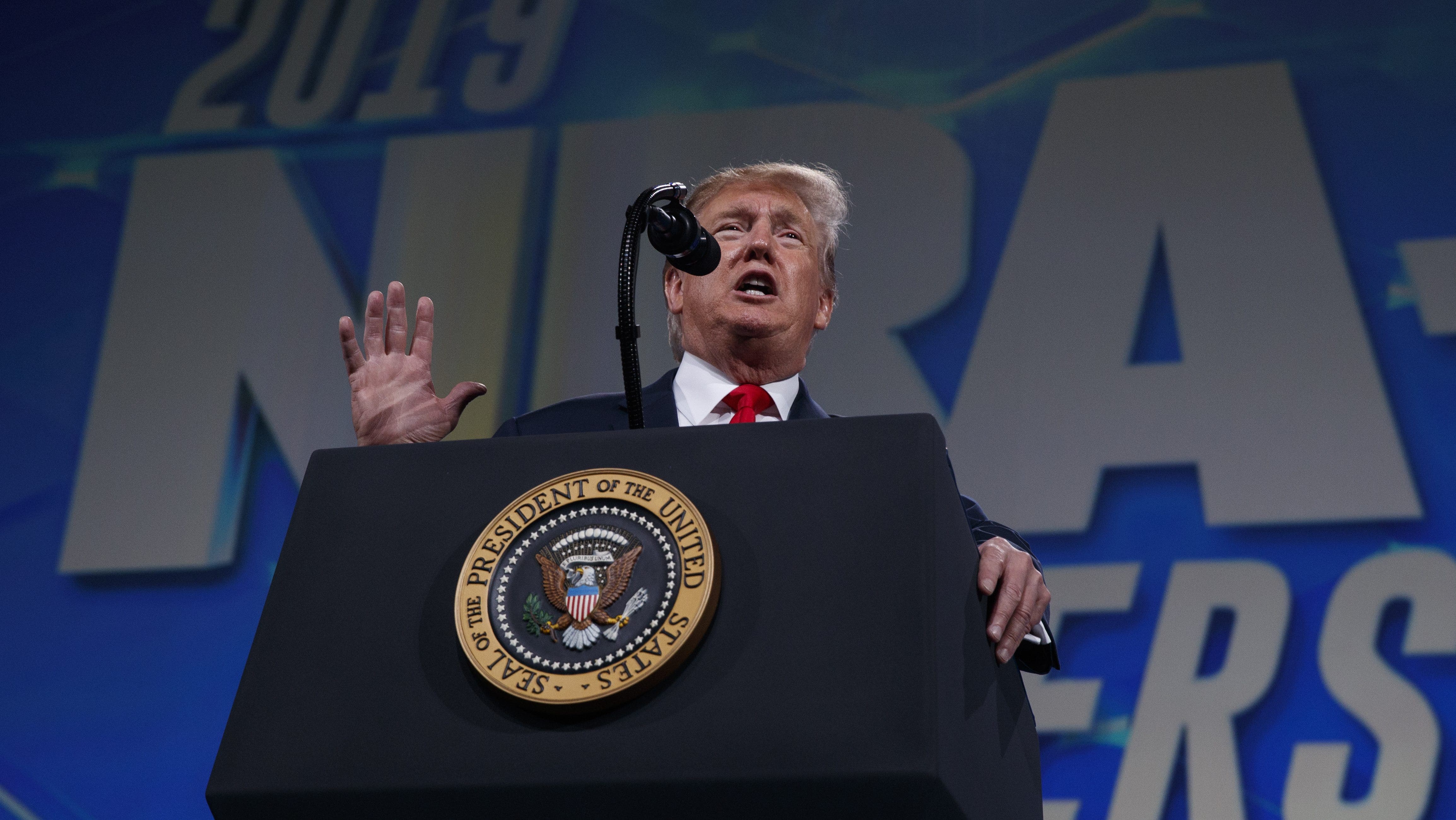 A man in the crowd in President Trump's speech to the National Rifle Association in Indiana was arrested on Friday after he allegedly threw a cell phone on the stage as the president approached the lectern, Fox News said.
The person was identified as William Rose, sources of prosecution said. The sources added that Rose was intoxicated at the event.
In a statement to Fox News, the Secret Service said: "Today at about 12:30 (ET), President Trump was at an event in Indianapolis, IN, when the president entered the stage, but a cell phone landed in front of his remarks out of the crowd on the opposite side of the stage One person was expelled from the event and the investigation continues. "
CLICK HERE TO GET THE FOX NEWS APP
The secret service is still investigating Whether Rose intended a threat to the president, sources say, Fox News.
The Marion County Sheriff Office made a statement to Fox News "assisting the US Secret Service in an ongoing investigation today, and William Rose, a subject in the investigation, was promoted to receive a mental health assessment."
A social media video posted by participant Bradley Brewer shows the phone being launched in The Air and the landing on the stage to the left of Trump.
TRUMP ANNOUNCES US A RESIGNATION FROM UN-ARMS TRADE
known speech, "tweeted Katie Pavlich, a Fox News associate. "He threw the stage to the left while POTUS was closer to the stage."
Former President George W. Bush has known to duck a thrown shoe that an Iraqi journalist threw at him in 2008 during a press conference in Iraq. The shoe was missing Bush and the journalist was forcibly removed from the room for security reasons.
John Roberts and Elizabeth Zwirz of Fox News contributed to this report.
Source link