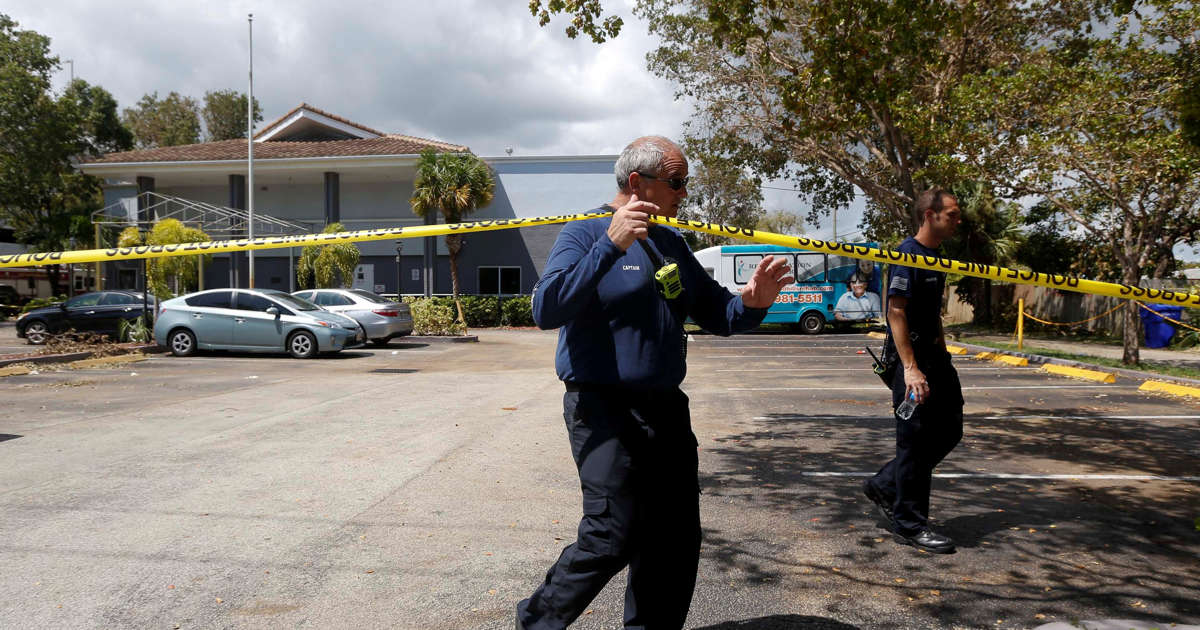 HOLLYWOOD, Florida – The chief administrator and three nurses who worked in a Florida nursing home have been formally charged with multiple manslaughter cases related to the heat-related death of patients after Hurricane Irma, state The prosecutor announced Monday.
The Hollywood Hills rehabilitation center was run without air conditioning for three days after the hurricane eradicated it, but until then, patients began to die one after another. At the end of September 13, 2017, eight elderly patients had died in the facility in Hollywood.
The first patient to die died at 108.3 when she was taken to the Memorial Regional Hospital across the street. The next one had a temperature of 107 degrees.
Four more patients died in the coming weeks and heat-related murders were also committed.
Although a dozen people died, prosecutors found that the evidence was insufficient to raise criminal charges. A spokeswoman for the prosecutor's office Broward doubted that three residents of the nursing home were killed.
Jorge Carballo, 61, senior nursing home manager, faces nine charges relating to the death of an elderly or disabled person over adults.
Sergo Colin, 45, nurse and night shift nurse, faces the same situation.
Althia Meggie, 36, a nurse, finds herself facing two charges of serious homicide by an elderly or disabled adult and two charges of manipulation or evidence in connection with medical records.
Tamika Miller, 31, a trained practical nurse, faces six counts of manslaughter and two charges of manipulation. [19659008] All four were arrested last month and released in anticipation of legal proceedings.
–
© 2019 Sun Sentinel
Visit the Sun Sentinel (Fort Lauderdale, Florida). Www.sun-sentinel.com
Distributed by the Tribune Content Agency , LLC.
Source link