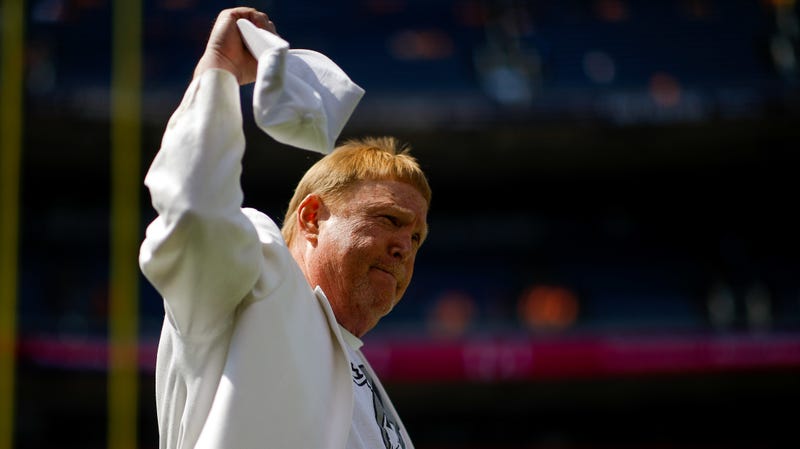 It is no surprise that Mark Davis was asked on Wednesday at a meeting of NFL owners in Irving, TX, for his recent thoughts on Amari Cooper trading. Since being delivered to Dallas in October, the receiver has trapped 40 passes for 642 yards and six touchdowns in six games. These numbers clearly overshadow the statistics he performed in Oakland just before the move: 22 catches, 280 yards and a single touchdown.
His comments on the matter suggest that this statistical transformation could be bleak and unflattering Only the unfortunate owner dawned, "In the future, we might say, 'Damn it!' " Davis added that his father would love Al "Amari, but it just would not work in our system."
Who dropped off a star receiver in a passable league and claimed that he "did not work out in our system For the Raiders under Jon Gruden, such a brand explanation would not be necessary, but thanks to a report by Athletic's Calvin Watkins, we now know that the system was not exactly the reason for the move:
[YesDavischosethehands-onsponsorshipintroducedyearsagobyhisfatherwhonotonlyofferedthebestdealbuttheonewhoseownerhelpedtheFailsonhisOaklandteamRelocatingLasVegassentCooperfortheRaidersownerthismusthavebeenawin-winsituationnotonlydidhepaybackafavorJerryJonesdidforhimbuthedidgettingthechancetolosesomethingthattheteammaynotbeabletoaffordinthefuturewhichisbrokewiththeteamanditsownerSurehedefinitelytorpedoedanychanceoftheRaidersbeingcompetitiveinthenextfewseasonsbutwhatifthatsavesyouafewbucks?
Good to know that this is not the fault of Gruden once.
Source link