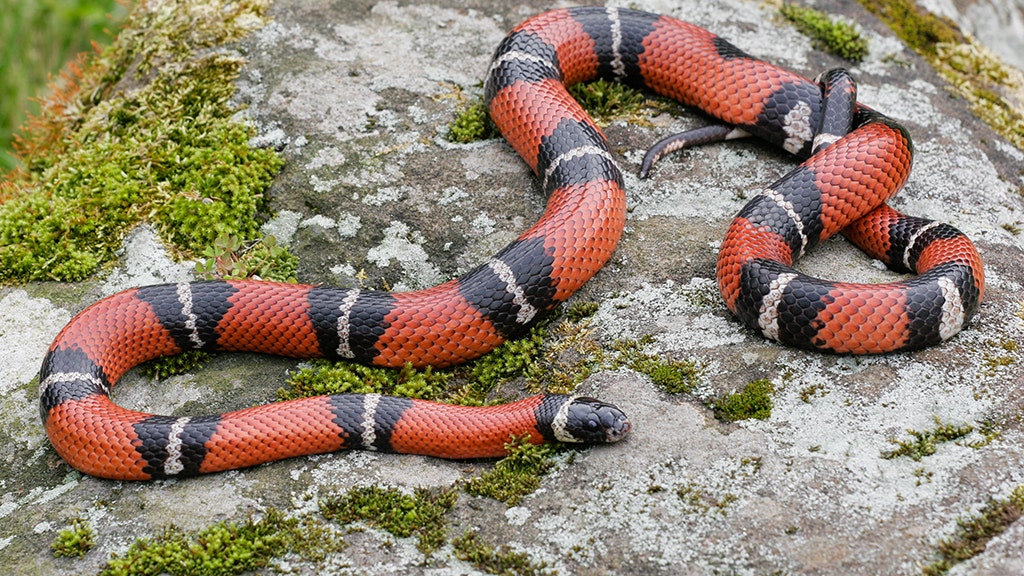 A 1.80-meter snake slid on Saturday into a house in Boston and bit a 9-month-old baby playing on the kitchen floor, his mother said The non-venomous milk snake rolled up next to her son James. She then saw the snake biting his leg as he played with pots and pans, as WHDH-TV reported. "I'm still in shock," Lees-Rolfe told the news channel. "The snake was in my house next to my 9 month old. That was the shocking thing for me.
The baby was examined by a friend who is a doctor, she told CBS Boston. He showed no signs of inflammation and seemed to be alright.
According to WHDH-TV, the snake, according to animal control, entered the house through the garage and slid out from under the refrigerator. They moved the snake to an unknown location.
CLICK HERE TO GET THE FOX NEWS APP.
As an Australian, Lees-Rolfe admitted that she found the situation ironic. She told CBS Boston that she had lived in Australia for 26 years ̵
1; known for his deadly wildlife – she never had a snake in her house.
"The irony is really funny at the end of the day." she told the station.
Source link