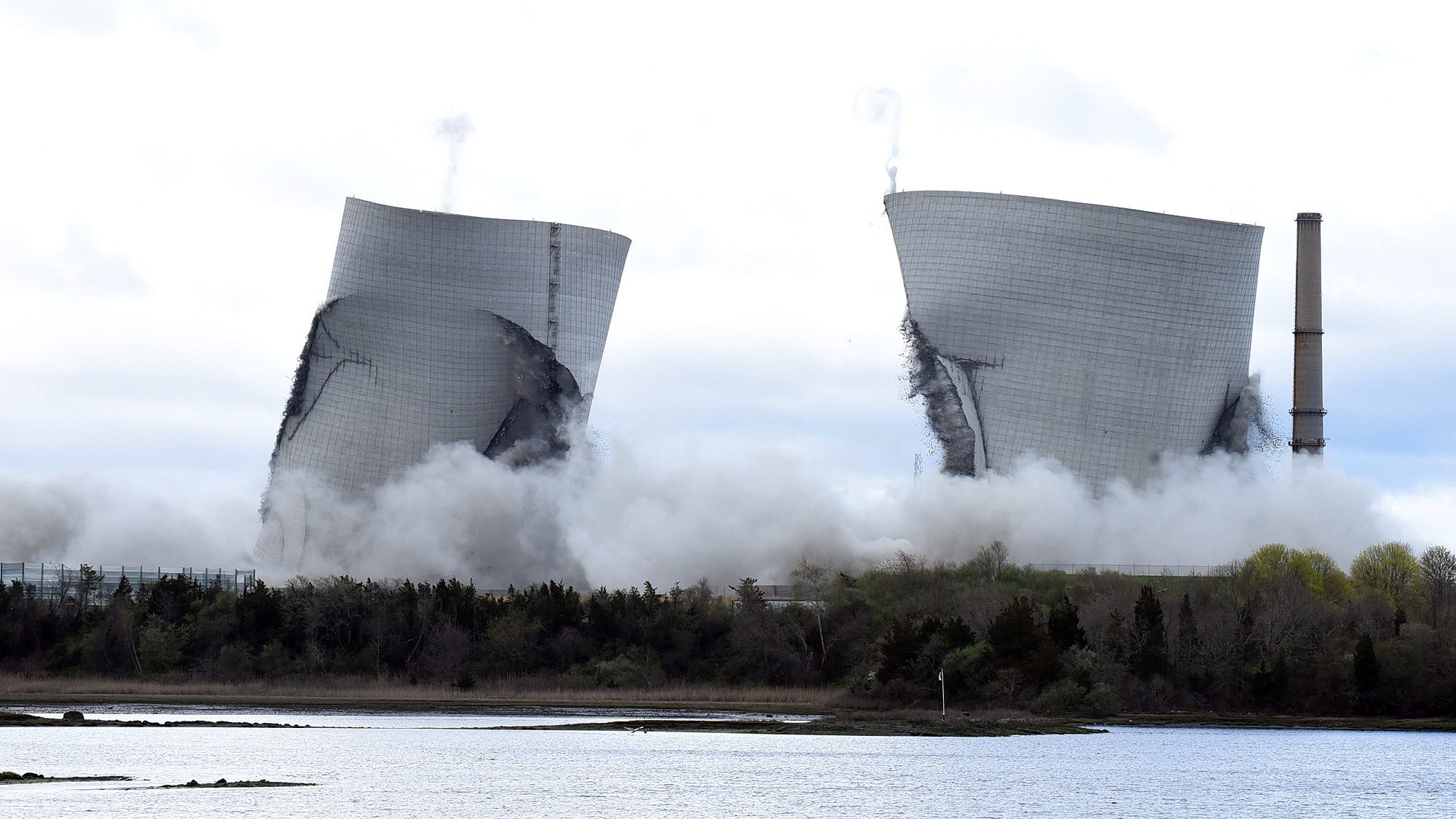 Two 500-foot cooling towers at a Massachusetts power plant collapsed on Saturday morning in seconds during a controlled demolition that attracted spectators celebrating the demolition of concrete structures.
The Cooling Towers of the Former Brayton Point Station The last Massachusetts coal-fired power plant collapsed within 10 seconds of the controlled demolition on Saturday at 8:00 am. The video showed a cloud of dust spilling into the air after the towers hit.
The buildings were probably the largest refrigerators that were destroyed during a controlled demolition.
"I have not paid enough attention at the time and missed the first few seconds," said Ross McLendon, a resident of Rhode Island, Hall River's Herald News. "We came because it seemed fun for the children, they had never seen an implosion."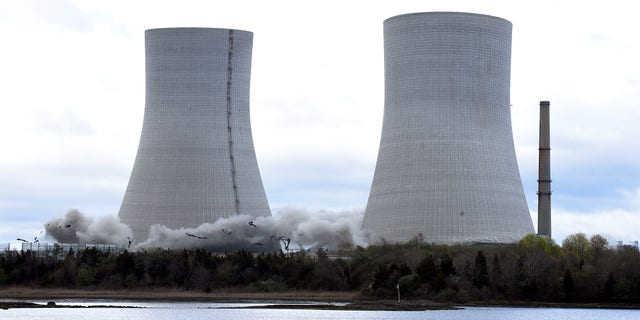 MASSACHUSETTS-JUDGE INDICTING ILLEGAL IMMIGRANT ESCAPE EIC ARREST, FEDERAL AUTHORITIES SAY
The power plant has been in operation since 1963, but the cooling towers have been in operation since 1963 was closed in 2017 and the towers were operating for less than 10 years before being demolished in a matter of seconds on Saturday.
Several residents in Rhode Island and Massachusetts said they were happy to go down the towers.
"I'm kind of glad they're gone because it was just a big stain in this city," resident Gary DeCosta told NBC10.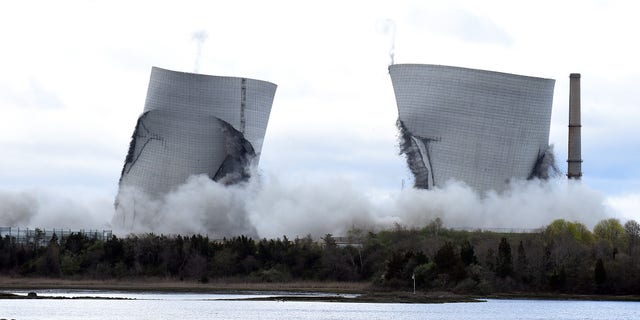 Some residents held demolition party to celebrate.
CLICK HERE TO OBTAIN THE FOX NEWS APP
The new owners of the property, Commercial Development Co., It is planned to convert the site into a multi-purpose facility, which will mainly provide support of offshore wind farms.
The Associated Press contributed to this report.
Source link