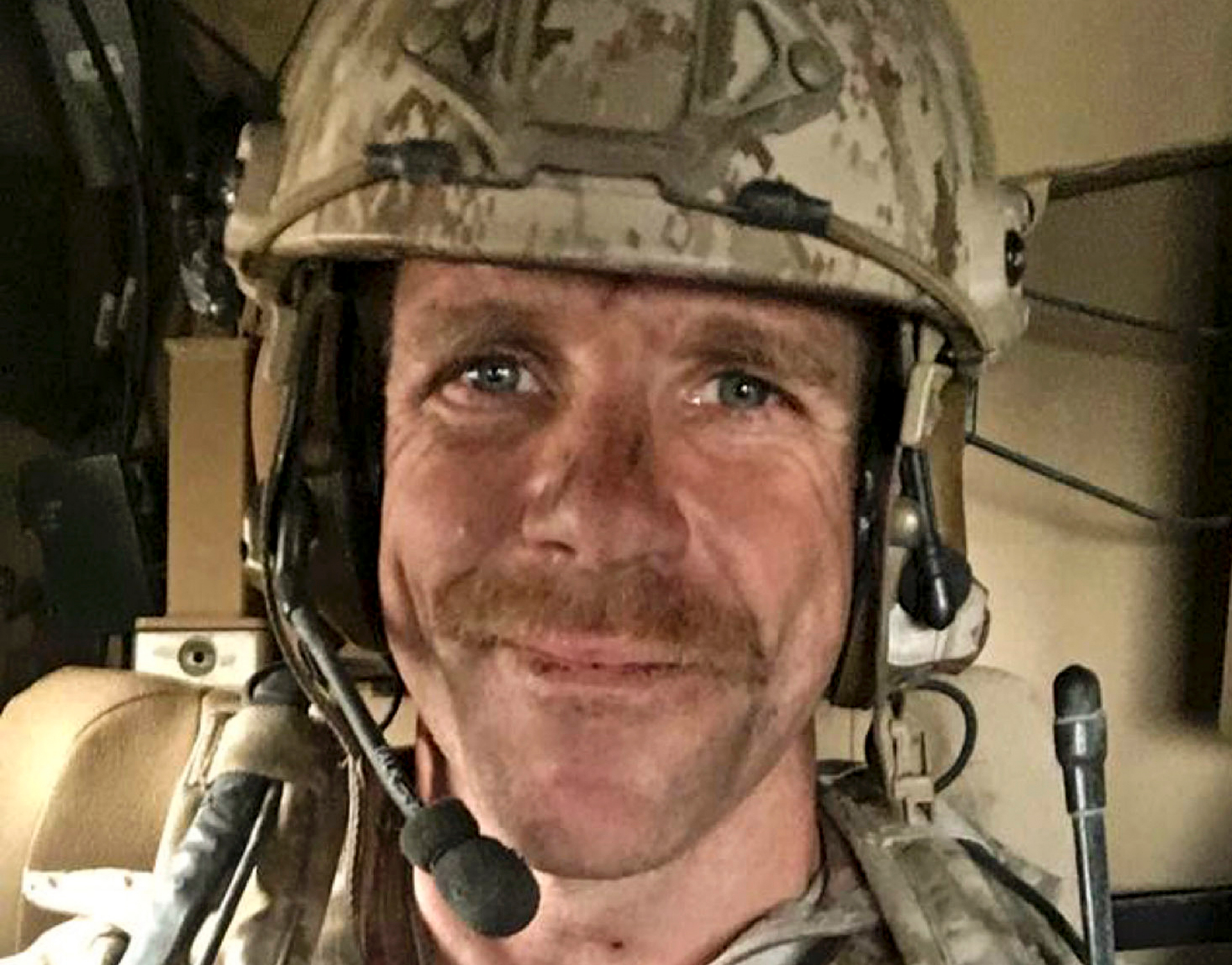 A paramedic testifying against Navy SEAL, Edward Gallagher, accused of killing an injured ISIS prisoner of war in Iraq, shocked the observers when he testified on Thursday that he was in favor of the death of the Islamist militant responsible, not Gallagher. 19659002] Special Operator 1st Class Corey Scott, a paramedic of the SEAL Team Seven, revealed during cross-examination in the courtroom of Naval Base San Diego that he had killed the fighter by suffocation. Scott testified that he had seen Gallagher stabbed the fighter, but then he held his own thumb over a breathing tube that had been tucked into the militant's mouth.
"Did Chief Gallagher kill this terrorist?" Asked Gallagher's lawyer Timothy Parlatore Scott.
"No," he replied.
Scott is a witness of the prosecution, who was granted immunity for his testimony.
"Why did you kill him?" Asked Parlatore Scott during a cross-examination.
"Because I knew he was going to die anyway," Scott replied. "I wanted to save him from what would happen next to him."
Forty-year-old Gallagher did not plead guilty of being deliberately assassinated and pleaded guilty to civilians in Iraq for alleged killings and other alleged shootings of civilians in 201
7.
Scott told the defense attorney that he was During his time abroad, witnessed the Iraqi emergency department "torture, rape and murder prisoners."
him? "Parlatore asked. "Yes," Scott replied.
In another court-martial, which appeared directly from a Hollywood movie, the Navy prosecutor raised his voice to Parlatore and accused Scott of offering this testimony only now because he has immunity and Gallagher wanted that from the To hold prison. He accused him of never mentioning his role in death during the preliminary indictment interviews.
"You never said you covered the tube, did you?" Asked the prosecutor, Brian John.
"They said he maintained vital signs until cessation of respiratory arrest," he continued, reading an interview protocol in which he accused Scott of changing his story, "only now that you have received the certificate immunity."
"You I can lie about the fact that you killed the ISIS prisoner because you do not want Chief Gallagher to go to jail."
"I do not want him to go to jail," Scott admitted
The courtroom drama continued as Parlatore – a tall, physically imposing navy veteran – faced the Navy Attorney, who was only a few inches away, and accused the prosecutors of no longer asking Scott what the cause of death The reason, according to Parlatore, was that they had one purpose: the persecution of Gallagher.
Gallagher underwent medical screening at Camp Pendleton and was transitioning to a non-combat counseling role for the Navy SEALs when he was His brother Sean said he was detained in September 2018. Gallagher intended to retire in the spring.
During his 19-year tenure, he received Amongst others, Gallagher has twice won the Bronze Star with V for Valour, a merit award and a trio of medals for the Navy and Marine Corps Achievement.
He fought several times in Iraq and Afghanistan and achieved the status of Sean Gallagher as one "War Heroes of the Modern Age".
CLICK HERE TO OBTAIN THE FOX NEWS APP [19659003] During Gallagher's last combat mission in 2017, he allegedly committed war crimes. The Naval Criminal Investigative Service launched an investigation against Gallagher in April 2018.
Investigators have previously claimed that while a juvenile ISIS fighter was receiving medical treatment from SEAL doctors, Gallagher approached him and stabbed him on the neck and side with a knife, killing the terrorists. Then, it is said, he posed for photos with the fighter's body, holding his head in one hand and his blade in the other.
Jonathan Hunt of Fox News contributed to this report.
Source link