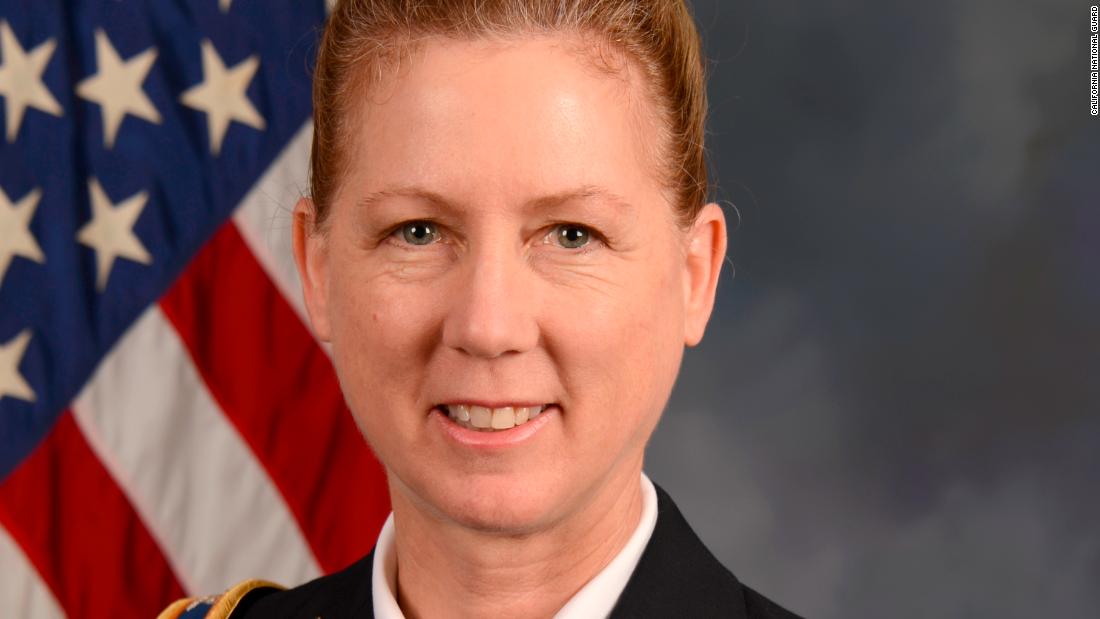 The California National Guard's 40th Infantry Division has been led by men since its inception in 1917, a press release said. His soldiers fought in World War I, World War II, the Korean War and, most recently, Afghanistan.
Yeager took command of the division on Saturday during a ceremony at the Joint Forces Training Base at Los Alamitos, California. She takes command of Major General Mark Malanka, who is retiring.
In 2016, Yeager was promoted to Brigadier General, making her the fourth General in the history of the California National Guard. Prior to her promotion, she spoke to the Ministry of Defense Intelligence on the role of a woman in the military.
"As a woman, I've found that the military offers opportunities and benefits that are beyond any profession," Yeager said in 201
6.
"It's clear that women within the military are in the business Minority, and yet my mostly male colleagues, subordinates and superiors have always supported, respected, coached, cared for and advised me on every assignment, while drawing inspiration from the incredibly strong and amazing women I've worked with and for whom I worked. "
She also spoke of being inspired by her father, the retired California National Guard, General Robert Brandt, and a helicopter pilot who completed two tours in Vietnam.
Tags army division infantry Lead meet Woman