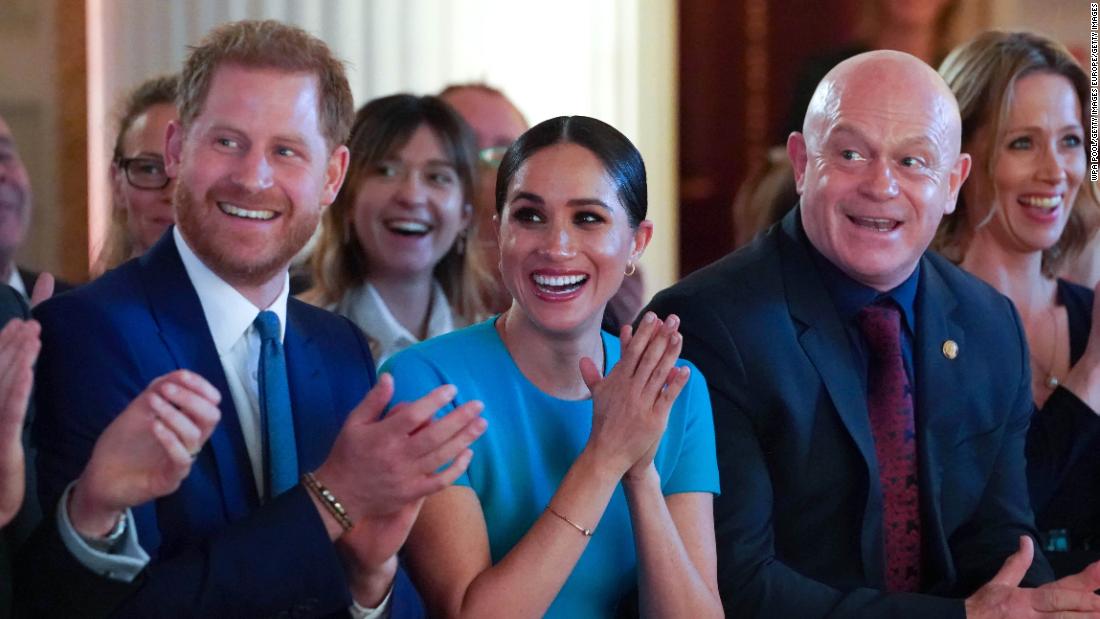 Disneynature said in a press release Thursday that Meghan is the narrator for a new documentary about elephants.
The new document, titled "Elephants," will begin streaming on April 3 at Disney + along with a documentary about dolphins told by actress Natalie Portman.
"Elephant" tells the story of the African elephant Shani and her son Jomo, who travel with their herd through the Kalahari desert.
Disney + denies reports Meghan had signed a "further" contract with Disney before resigning from his royal duties, stressing "no superheroes, no animated films, etc.".
Meghan met the creators of the film in Botswana in 2016 and had watched some of her recordings over the years, the press release said.
They later spoke to them about the role of "knowing their passion for the subject and the footage,"
; the publication said.
Meghan recorded the voiceover for the film in London last fall – months before she and her husband Prince Harry, Duke of Sussex, resigned from their royal duties.
The couple campaigned for elephants without borders and animal conservation.
Meghan became famous in the "Suits" series, but retired from the industry when she became engaged to Prince Harry in 2017.
In January, Harry and Meghan announced in an Instagram post their decision to withdraw from royal life and become "financially independent". They shared their desire to "develop an advanced new role within this institution".
On March 9, they marked their final engagement as senior members of the royal family with participation in the annual Commonwealth service at Westminster Abbey and will officially resign as senior royals on March 31.
CNN's Max Foster contributed to this report.
Source link