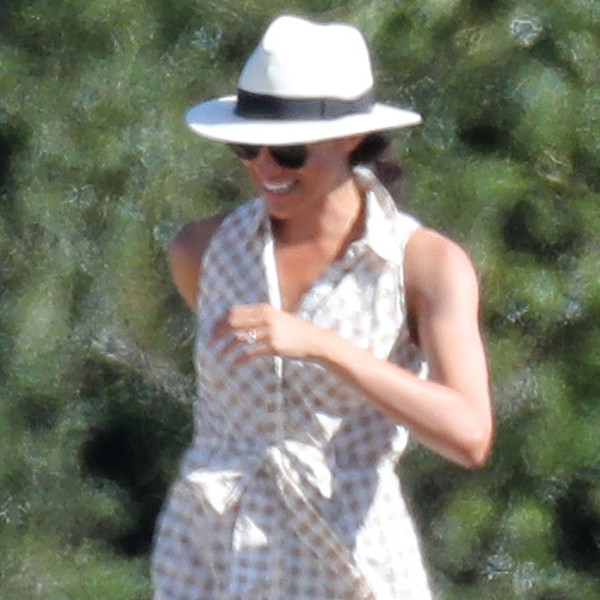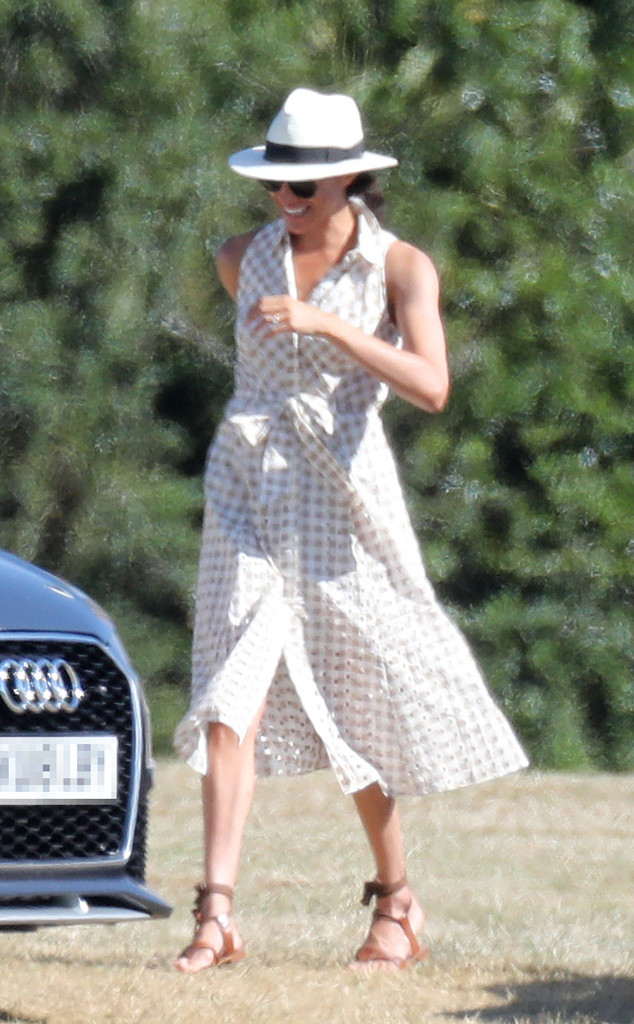 Meghan Markle
The Duchess of Sussex wore a 3/4-length, sand-colored Shoshanna Ashland sleeveless, belted, gingham eyelet dress, paired withbrown Sarah Flint Grear tie-up sandals, a white Madewell x Biltmore Panama has a black ribbon and sunglasses to the Audi Polo Berkshire Challenge Cowathon Park Polo Club
Serena Williams and husband Alexis Ohanian who attended the royal couple's wedding last month.
Harry's brother Prince William so took part in the polo match. His wife Kate Middleton and their three children were not spotted.
At the event, Meghan was photographed leaning down and talking to a girl in a pink dress.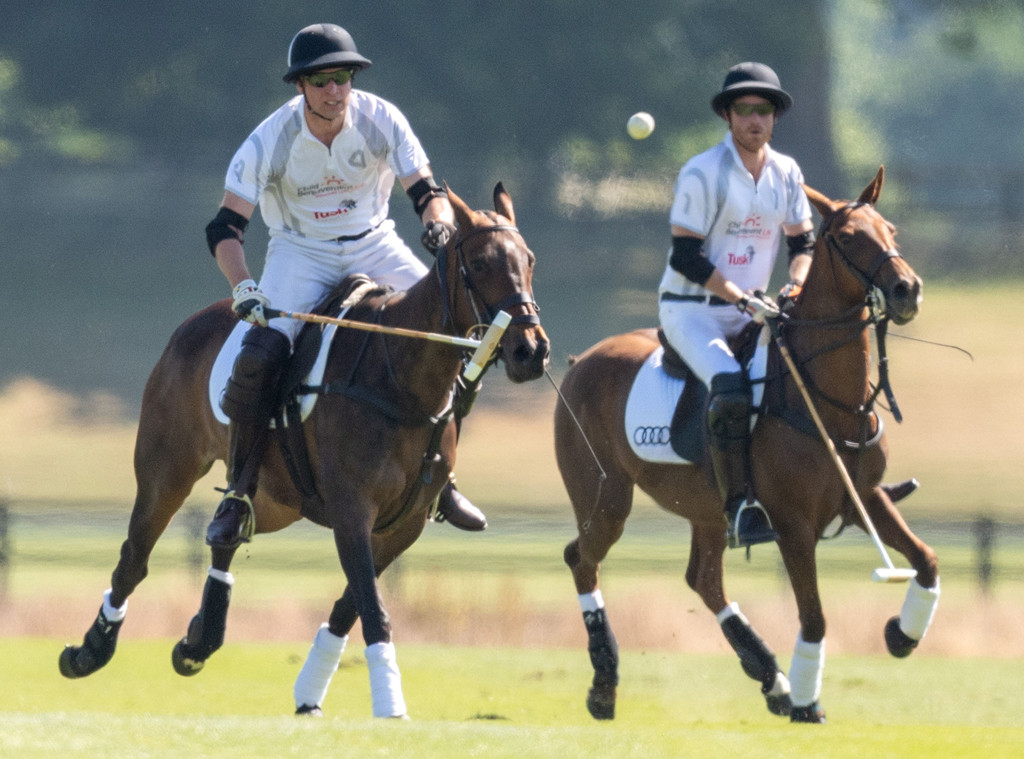 Mark Cuthbert / UK Press via Getty Images
Actors Dominic Cooper Sam Claflin and Spider -Man star Tom Holland were spotted at the 2018 Audi Polo Challenge on Saturday.
-Reporting by Holly Passalaqua