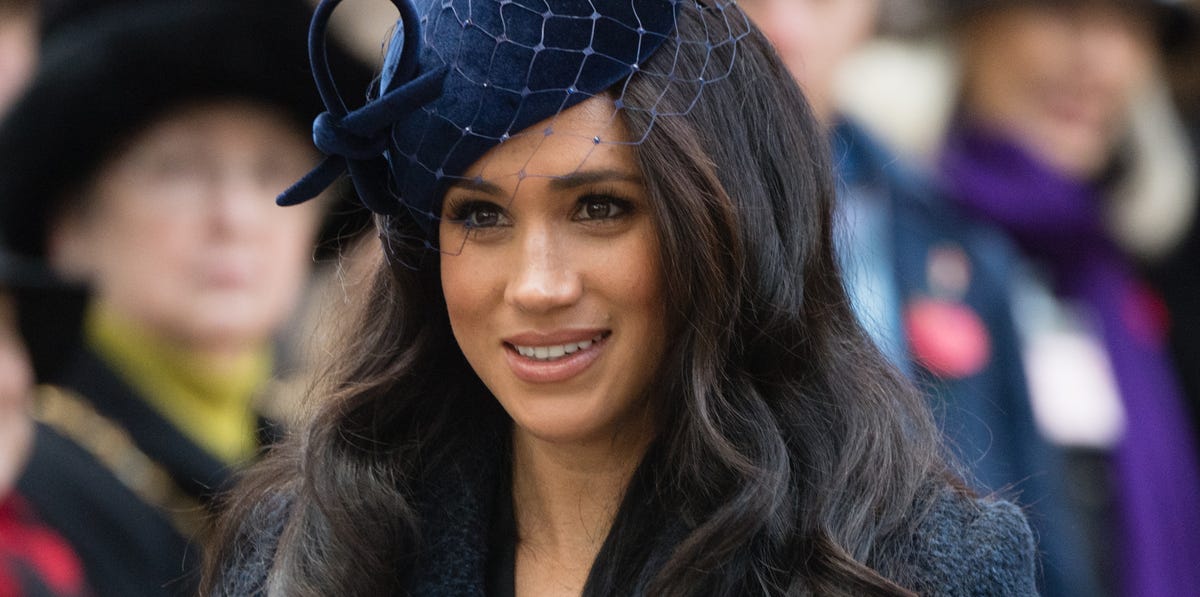 Meghan Markle had a super relatable make-up at the Poppy Factory's Field of Remembrance at Westminster Abbey yesterday.
Meghan accidentally left a makeup smudge on veteran's coat and he said "I
---
Yesterday, Duchess Meghan Markle joined Prince Harry at the Poppy Factory's Field of Remembrance at Westminster Abbey, and had an extremely relatable makeup while hugging veteran William Allen, who took part in the D-Day Landings during World War II.
The moment when Meghan leaned in to kiss and kiss William, leaving a smudge of powder on her jacket when she pulled away. Something I think literally every single one of us. Except in my case I'm leaving giant mascara stains and sometimes, if the person is lucky enough, some of my lipstick.
And naturally, William did not mind at all and what in fact so excited about meeting the Duchess (and having her makeup smudged on his jacket) that! "
Megan hugged and kissed him, leaving a little makeup smudge on his jacket. 'I'm never washing that!' he said. "
Source link