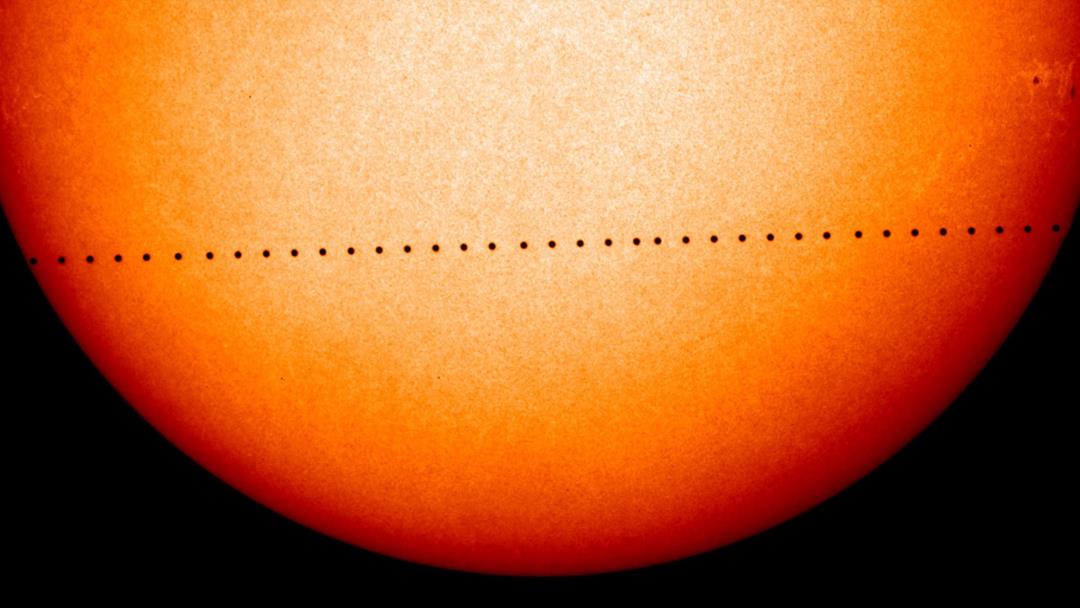 (News)
–
Mercury is going on a rare journey through the sun next week, and almost everyone in the US should at least catch a glimpse – with modest equipment and security. The official name is "Transit" and it takes place on Monday morning, November 11th. Mercury will appear as a small black dot at 7:35 am EST and work on the Sun for five and a half hours. per Sky and Telescope . The planet will be half past 10:30 EST and slip off at 1:04 EST. Those who watch will want to pay special attention to the last moments. "Mercury temporarily looks like it's anchored to the edge of the sun and forms a teardrop shape," says Smithsonian.
Need an incentive to check this? Mercury lays down only about 1
3 transits per century, and while the last took place in 2016, the next will not be visible from Earth until 2032. The next visible from the US, however, will take place only in 2049. Sky Watcher I will not see anything with the naked eye – and do not try it because it is dangerous – so binoculars or telescopes are necessary.
Sky and Telescope
and Space.com contain details of the specifications and both emphasize the need for sun filters for protection. Also note: Do not use these special glasses for solar eclipses, as they could actually aggravate the hazard in this case. The spectacle will also be seen online in various locations, including NASA and Slooh. (Learn more about Mercury stories.)
var FBAPI = & # 39; 119343999649 & # 39 ;;
window.fbAsyncInit = function () { FB.init ({ appId: FBAPI, Status: true, cookie: true, xfbml: true, oauth: true, authResponse: true, Version: & # 39; v2.5 & # 39; });
FB.Event.subscribe (& # 39; edge.create & # 39 ;, function (response) { AnalyticsCustomEvent (& # 39; Facebook & # 39 ;, & # 39 ;, & # 39; P & # 39;); }); };
// Load the SDK asynchronously (Function (d, s, id) { var js, fjs = d.getElementsByTagName (s) [0]; if (d.getElementById (id)) return; js = d.createElement (s); js.id = id; js.src = "http://connect.facebook.net/en_US/sdk.js"; fjs.parentNode.insertBefore (js, fjs); } (document, & # 39; script & # 39 ;, & # 39; facebook-jssdk & # 39;));