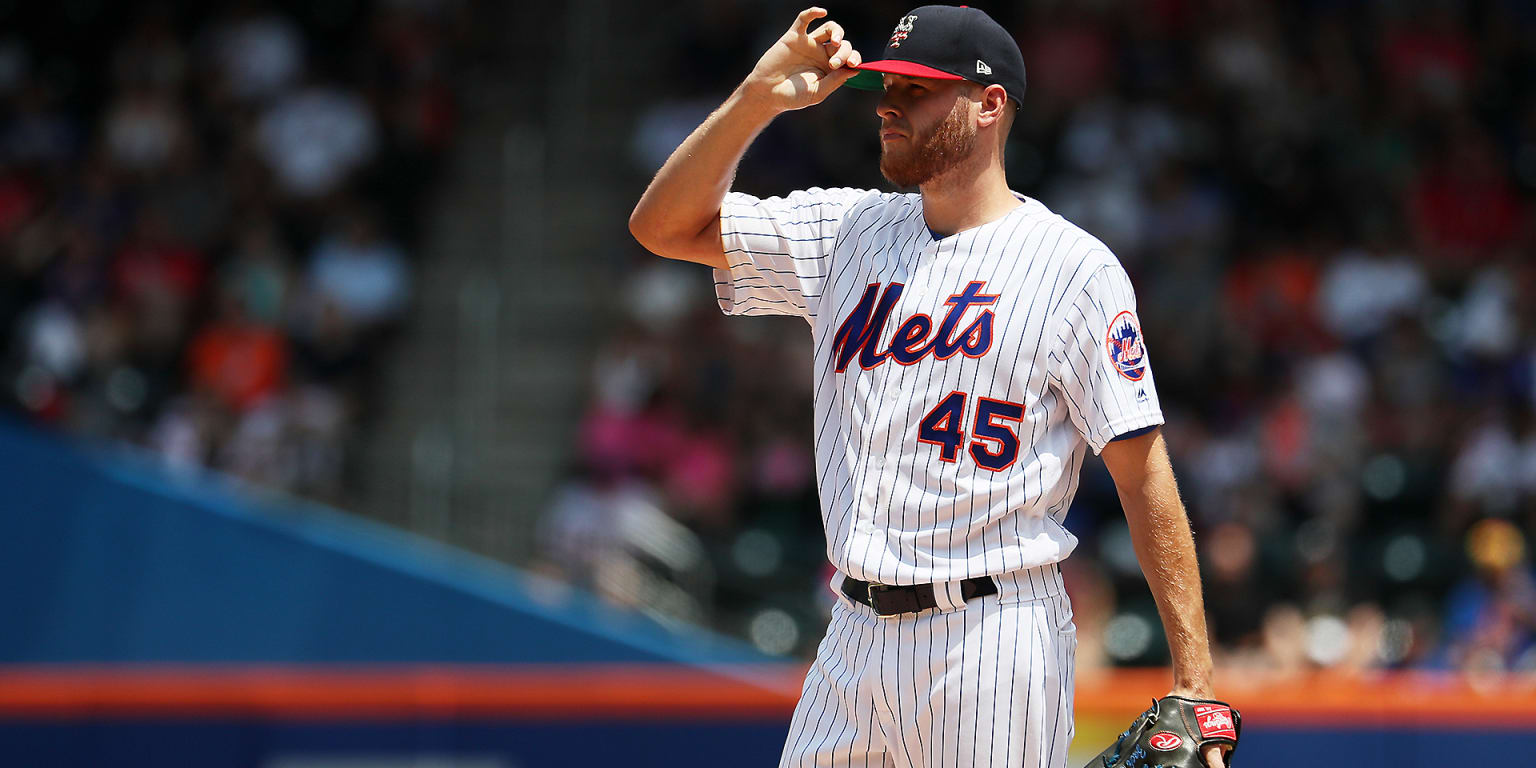 CHICAGO – The Mets, who have completed two trades this week, at least consider making another one. The team scraped Ervin Santana on Tuesday from his planned start at Triple-A Syracuse and manager Mickey Callaway confirmed that the move was made to give the Mets options should additional deals remain open.
CHICAGO – The Mets, who completed two trades this week, thinks at least one more. The team scratched on Tuesday Ervin Santana from his scheduled start at Triple-A Syracuse, and manager Mickey Callaway confirmed that the move was made to give Mets options if additional deals holes in their rotation should open.
As of Tuesday night, the upcoming rotation of the Mets was:
Tuesday, July 30, at White Sox: Noah Syndergaard
Wednesday, July 31

, at White Sox: Jacob deGrom
Thursday, August 1, at White Sox: Zack Wheeler
Friday, August 2, pirates: [19659011] Steven Matz
Saturday, August 3, by pirates: Marcus Stroman
That may change, however, as the Mets continue to use both Wheeler and Syndergaard on the Internet Shopping hours until Wednesday 4 pm ET Trade Deadline according to sources. Deals for both remained plausible, as did Standing Pat. In a poll on Tuesday, several rival executives involved with the Mets said they had little idea which direction General Manager Brodie Van Wagenen might take. Regardless, the Mets are preparing for an additional trade. If Wheeler goes elsewhere, Santana could step in for him. Matz also indicated that he is ready to move forward in rotation when the Mets need it.
"At the moment, everything is in limbo," Matz said.
While acting on Wheeler, a forthcoming freelance agent One source admitted that the team at least was considering keeping its entire rotation intact. This would give the Mets, who entered the postseason with a 14 percent chance on Tuesday, a better chance to start an unlikely postseason run after Fangraph's predictions. It would also prevent them from maximizing their return on Wheeler, which is unlikely to be a Met in 2020.
"It's obviously a great rotation," Callaway said. "That's the kind of rotation you can use to do pretty big runs … Right now the five guys have to leave, and that's what I'm looking forward to."
Long Island Roots
Matz smiled When he recalled the story of the first homerun he ever allowed: an explosion that hit Stroman at age 8.
"At that time, everyone knew who he was," Matz said. "He was the best player. We wanted to get him out and he came out proving that he is really good. "
Matz and Stroman often played as two of the best boys in travel teams between themselves and players on Long Island, aged 8 to 18 years. Matz, who grew up in Stony Brook, became a Mets draft pick in the second round in 2009. Stroman of Medford was the first-round pick of the Blue Jays three years later, though her fathers remain friends, but Matz and Stroman will be on Wednesday reunited in the clubhouse of the Mets when Stroman will arrive after his trade from Toronto.
"He's a great bowler," said Matz. "I've known him for a long time, so it's pretty cool we're playing in the same team now."
The story has another connection to Long Island – former Mets prospect Anthony Kay, who went to the blues Jays in the Trade attended the same high school (Ward Melville) as Matz.
"I'll probably contact him, but it's also a great opportunity for him," Matz said. "Obviously, Toronto wanted him there, so maybe he'll get a chance."
Position
First Baseman Pete Alonso joins forces with X Games medalist Gus Kenworthy in a DoSomething.org campaign against cyberbullying. The two athletes made a public announcement about their personal experiences with cyberbullying and encouraged viewers to take action if they saw it in their daily lives.
"Cyberbullying is a widespread problem in our society that needs to be addressed. on, "Alonso said in a statement from Major League Baseball. "I'm proud to be part of the Shred Hate campaign and movement, joining a number of groups to eliminate this negativity in our communities."
Anthony DiComo has been reporting on Mets for MLB.com since 2007 , Follow him on Twitter @AnthonyDiComo Instagram and Facebook.