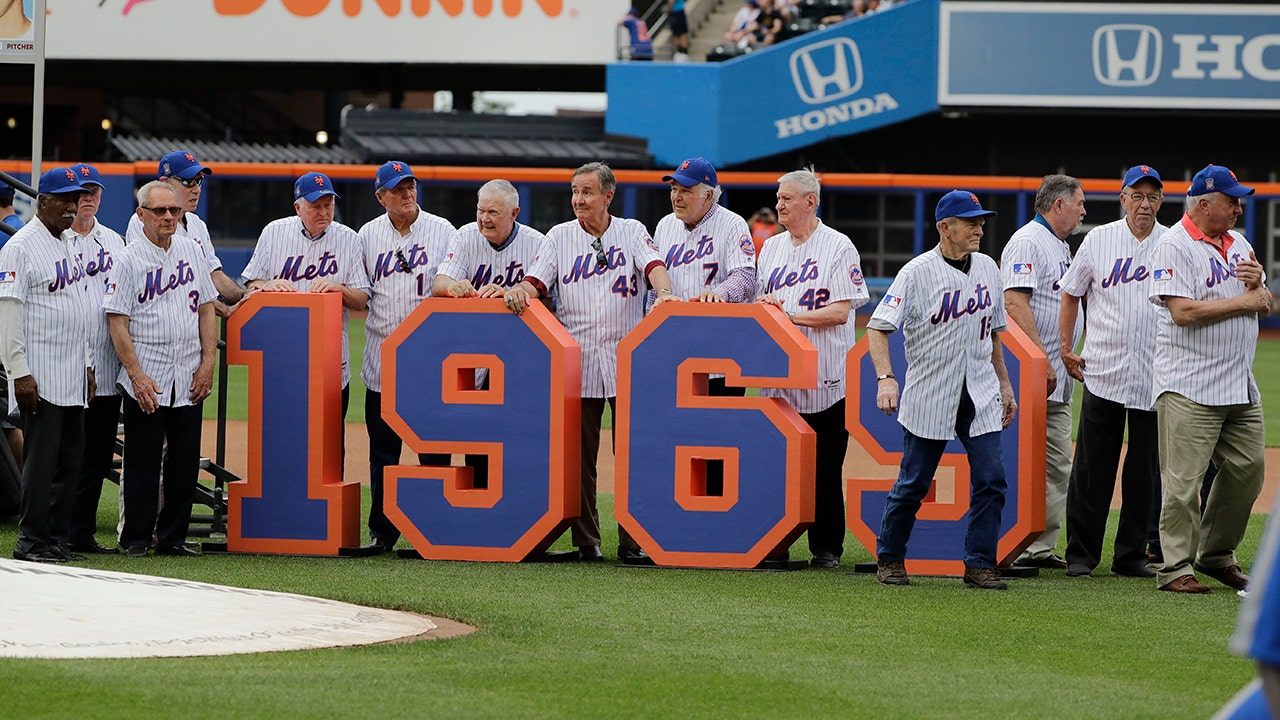 During the pre-game ceremony Saturday, the 50th anniversary of the 1969 Miracle Mets, two members of that celebrated team were listed as dead in a "we remember" assembly even
Mets who had passed away, including Gil Hodges and Tug McGraw. However, it also included outfielder Jim Gosger and pitcher Jesse Hudson, by mistake, according to reports.
A Mets official phoned Gosger after Saturday's game-a Mets loss, the seventh in a row-to apologize for the screw-up, the New York Post reported.
METS HONORED WITH KEYS TO THE CITY 50 YEARS AFTER THEIR 1969 'MIRACLE' SEASON
Gosger took the flub in stride, according to the paper. [1
9659003
CLICK HERE TO GET THE FOX NEWS APP
Gosger, 76, appeared in 10 regular-season games for the Mets in 1969.
Hudson, 70, was a reliever in one Mets game that year-his only big-league game.
Source link