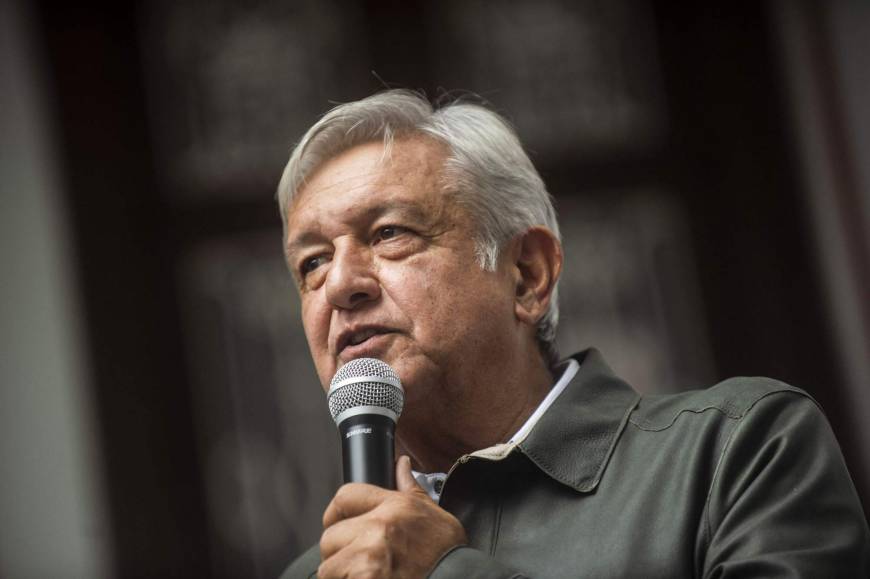 MEXICO CITY – Mexico's electoral authorities imposed a $ 10 million fine Wednesday against the party of President-elect Andres Manuel Lopez Obrador, who had used money from an earthquake victim trustee fund in her election campaign.
The National Election Institute decided The Morena Party of the Anti-Establishment Left broke the law by destroying 78.8 million pesos (4.1 million US dollars) for the victims of the earthquake on September 19, the 360 People killed and many buildings collapsed.
It is unclear how much the money actually went to earthquake victims. And even if this were the case, political parties could not give the public any money, said the voting institute.
Lopez Obrador, who won a landslide victory in the Mexican elections on July 1
, personally announced the fund a few days after the earthquake. Encourage all Mexicans to "do their part" to help the victims.
But in a 10-1 poll the General Council of the Electoral Institute ruled that the Fund had broken the law and imposed a fine of 197 million pesos
The money donated to the Fund was cash and non-cash unknown sources, said city council Ciro Murayama.
Most of the money – 3.4 million dollars – was deducted from checks, which were mainly issued to party leaders.
This is not a by-product of irregular activity, it was a conspiracy to get parallel funding, "Murayama said.
Lopez Obrador, who ran on an anti-corruption platform, said the fund was" completely transparent "and Appeal to Rul
The Electoral Institute fined the ruling revolutionary institutional party a fine of $ 1.9 million for illegally using state funds for their campaign in the northern state of Chihuahua and the conservative National Action Party of $ 158,000 for accepting a donation from a company 19659002] All three judgments can be challenged.
Source link