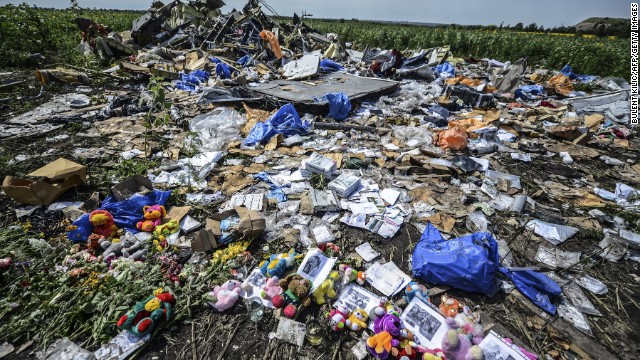 The Joint Investigation Team (JIT) announced Wednesday that it will issue national and international arrest warrants for the four suspects. Three Russians, Igor Girkin, Sergey Dubinskiy and Oleg Pulatov, were named together with the Ukrainian Leonid Kharchenko.
According to the investigators, Girkin was a former colonel of the Russian Federal Security Service (FSB). Dubinskiy was employed by the Russian military intelligence service GRU and Pulatov were former soldiers of the Russian special forces unit Spetsnaz-GRU.
The Ukrainian Kharchenko had no military background, but is said to have led a combat unit in Donetsk in July 2014.
The investigators said that they would not do so demanding the extradition of the suspects, because the Russian and Ukrainian constitution prohibit the extradition of nationals.
They added that they would ask Russia to cooperate in the investigation, and both countries should question the suspects about the allegations.
All four suspects "Caused the crash of MH1
7, which leads to the death of all persons on board … and murdered 298 passengers of flight MH17," announced the Dutch prosecutor Fred Vest rbeke.
Flight MH17 was shot down by pro-Russian separatists when it flew from Amsterdam to the Malaysian capital Kuala Lumpur in July 2014. The 298 dead came from 17 countries.
According to Westerbeke, the suspects are not accused of having fired the rocket, but they are "just as punishable as the person who committed the crime".
with the aim of shooting down an airplane.
Their trial is scheduled to take place in The Hague on March 9, 2020. The defendants are expected to be tried in absentia.
According to the JIT, which consists of five countries: Australia, Belgium, Malaysia, the Netherlands and the Ukraine, MH17 was shot down by a Buk
Investigators announced in 2018 that the f had been a rocket fired by a launcher of the 53rd Russian Air Defense Brigade Bringing light into the dark, Russia repeatedly denied involvement in the incident, suggesting instead that Ukrainian troops should withdraw the F aircraft would have shot down.
The Kremlin spokesman, Dmitry Peskov, said it had "nothing to discuss" in a teleconference with reporters on Wednesday before the press conference.
"You know our stance on this investigation, Russia has not had a chance to take part in it (the GEG)." Although Russia showed initiative from the very beginning of this tragedy, it tried to become active as part of this investigation this terrible disaster, "added Peskov.
Duarte Mendonca of CNN contributed to the coverage.
Source link