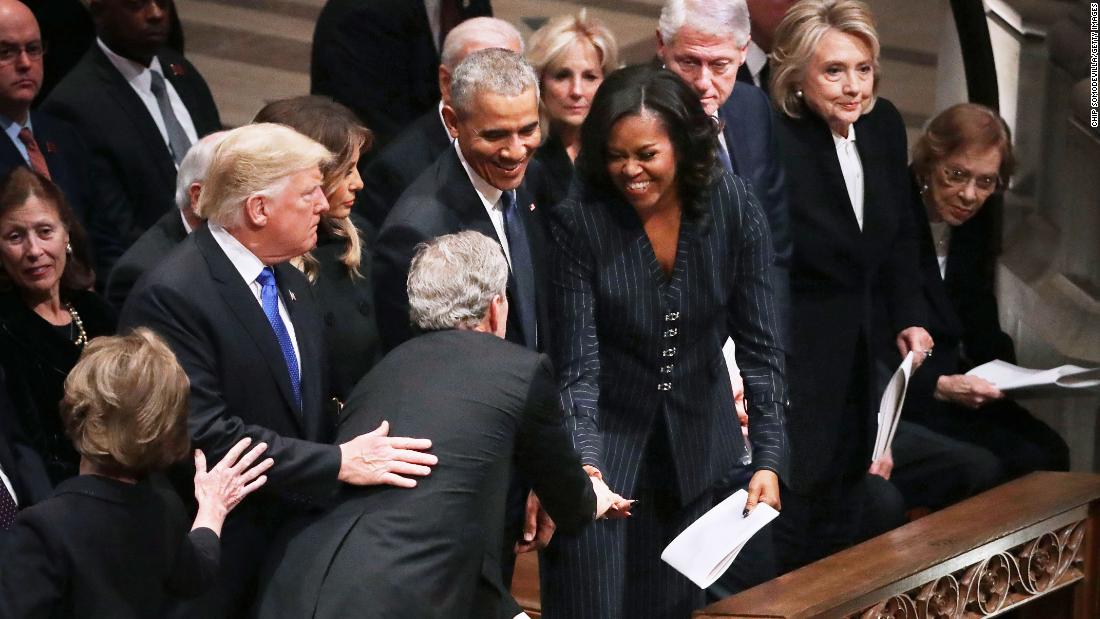 Former President George W. Bush and former First Lady Michelle Obama have twice reminded us this year.
At his father's state funeral, former President George H.W. Bush, the younger Bush, welcomed the dignitaries in the front row, including the Clintons and the Trumps. Also in the front row were Michelle Obama and her husband, former President Barack Obama.
Bush seemed to be giving something from his left hand to his right hand, then to Mrs. Obama. She smiled and closed her fist, obviously around something Bush had given her.
This moment mirrored a similar exchange between Bush and Obama in September in the memorial service of Senator John McCain. Bush, sitting in the front row next to Obama, gave her something. She thanked him quietly. After this incident, a Bush spokesman confirmed that Bush had given her a coughing fit.
The apparent recall of this warm moment in a often-documented friendship between the two brought a moment of lightness to the ministry that celebrates a lived life
Source link