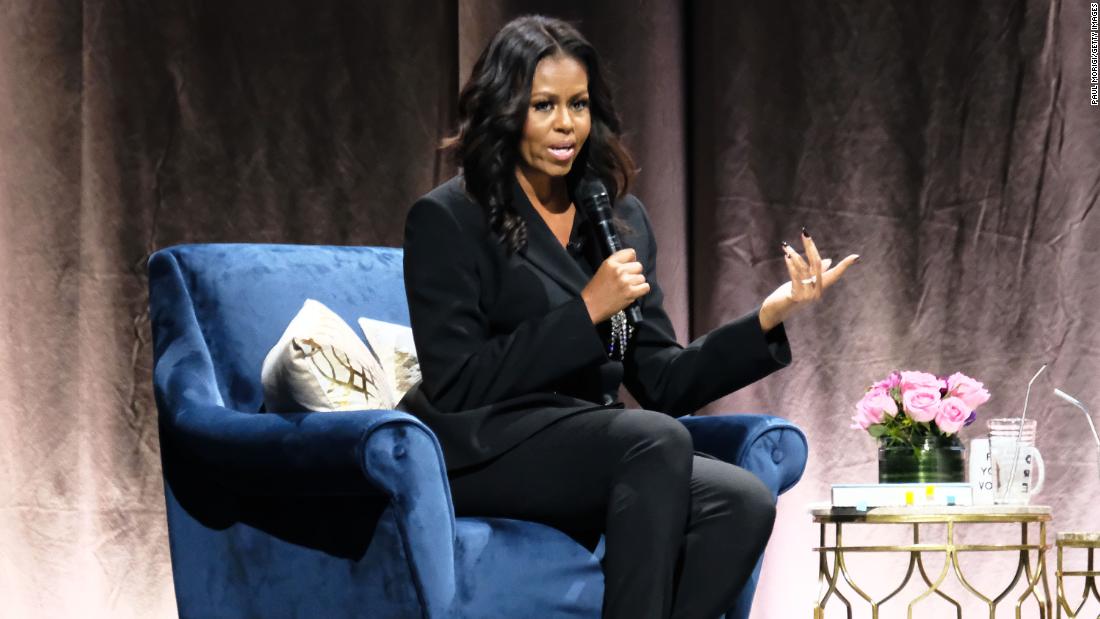 "One of the reasons I agreed to support Barack's presidential candidate was that deep down I said," By no means will he win. "And we can somehow get that out of the way, and I can be that supportive woman, oh, darling, you tried … Um, okay, now let's go back to our lives as usual & # 39; & # 39; Obama said Monday in London at an event to promote her new memoir, "Becoming."
"That was my whole plan, because I do not think America is ready for a black president, let alone one black president named Barack Hussein Obama.
At the event hosted by writer Chimamanda Ngozi Adichie Obama also said that it was silly to believe that racism would be ended by her husband in America.
"My grandparents' life was influenced by Jim Crow. We mistakenly thought that Barack Obama would wipe out hundreds of years of history in eight years. That's ridiculous, "she told the attendees.
" We set down markers, make progress, and going backwards does not mean the progress was not real. It just means it's hard. What we're trying to do is layer culture, "Obama said.
Source link