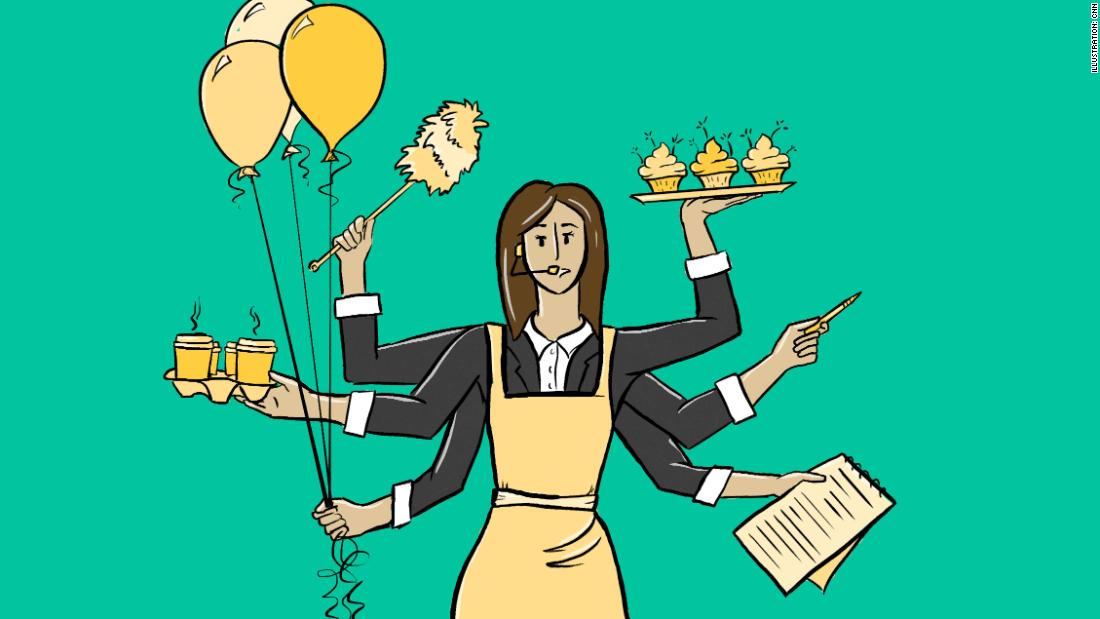 On an average day, 19% of men reported doing household chores such as laundry, cleaning and other tasks, compared to 49% of women. Women spend more time each day completing these tasks, according to the Bureau of Labor Statistics.
"I think we still have intentions and then we have the reality of giving up the privilege," says Jill Yavorsky, associate professor of sociology at the University of North Carolina in Charlotte. "Men still have the privilege of using gender-based concepts, and if they do not, they will have to do a lot of housework and give up potential career benefits, and when it comes to it, many men are not ready to take the walk." [19659003] In 201
7, 78% of young adult women worked at least 50 weeks per year, according to the Pew Research Center. This is an increase of 72% of employed young women in 2000.