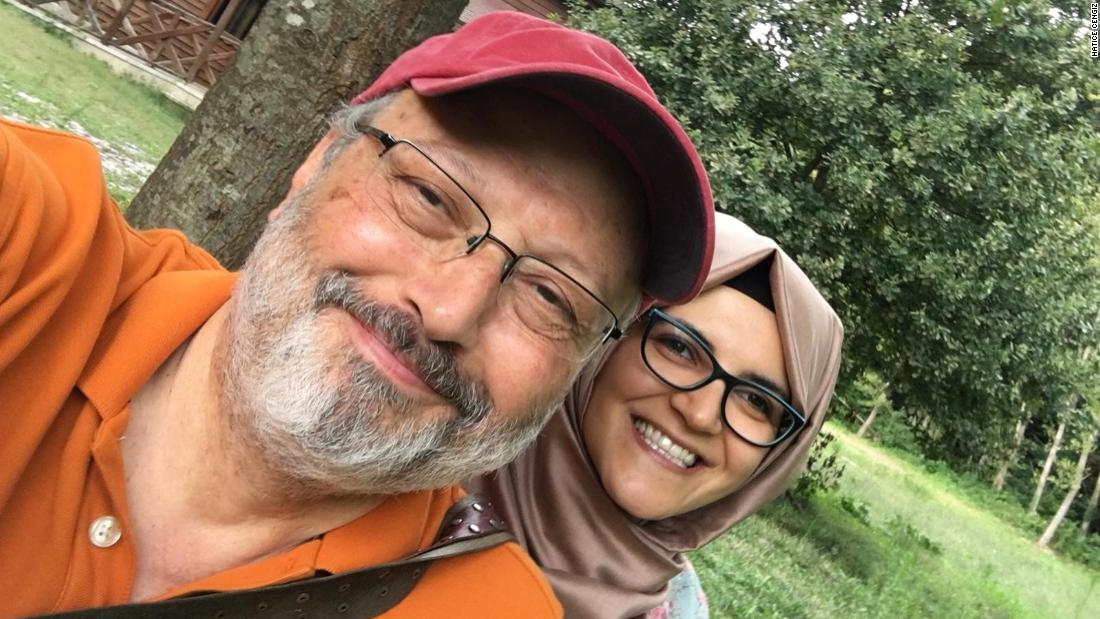 Ahmad al-Assiri and Saud al-Qahtani, both well-known personalities who gained fame during the Crown Prince's rapid rise, were among five high-ranking officials released on Khashoggi's death. Eighteen others were imprisoned.
Assiri is a former two-star general who is considered the chief architect of the Saudi Arabian War in Yemen. Qahtani is the communications chief of Prince Bin Salman and an outspoken proponent of his controversial policy – he has a Twitter follower of more than 1.35 million people.
In a flood of coordinated statements released in the middle of the night in Riyadh, Saudi Arabia claimed Khashoggi's death was a coincidence. According to the Saudi Arabian press agency, preliminary investigations revealed that "talks" between Khashoggi and suspects currently detained by Saudi Arabia led to a physical conflict that led to Khashoggi's death. The authorities then tried to cover up the death, said the state television.
What will happen to the released and imprisoned is not clear. However, it is clear that Saudi Arabia's secret services seemed to bear the brunt of the consequences.
Together with Assiri and Qahtani, three other senior intelligence officials have been released: Mohamed bin Saleh Al-Ramih, Abdullah bin Khalifa Al-Shayee, and Rashad bin Hamed Al-Mohammadi. King Salman ordered Crown Prince Mohammed bin Salman to take responsibility for reshaping the country's intelligence service.
Assiri often appeared as spokesman for the Saudi Arabia-led coalition that fought in Yemen, and it it was believed that he had formed the team involved in Khashoggi's killing, CNN said.
He played a key role in the arrest that brought together hundreds of princes and senior business people a year ago. The so-called anti-corruption drive generated over $ 100 billion in settlements.
"He's such a decent guy," said Gerald Feierstein, former US ambassador to Yemen from 2010 to 2013, on Thursday about Assiri.
Feierstein said it was highly unlikely that Assiri would have acted independently against Khashoggi.
"There's no way he'll accept that without agreeing with his boss," Feierstein told CNN.
Qahtani was also dismissed from his role as Advisor to the Royal Court He led the communications team of the Crown Prince. Two weeks after Khashoggi's disappearance, he posted a tweet that evidently responded to widespread allegations that he was the mastermind of Khashoggi's killing.
It was an obvious response to the theory presented this week for the first time by US President Donald Trump that Khashoggi's death was the result of a "rogue murder".
In a column in the Washington Post in February 2018, Khashoggi mentioned Qahtani as the lead proclaimer of a Saudi "black." List "for critics of the government and suggested that Khashoggi was among those who are blacklisted.
"Over the past 18 months, the MBS communications team within the Royal Court has publicly chastised and intimidated anyone who disapproves of it, and Saud Al-Qahtani, leader of this unit, has a blacklist and demands that Saudis add names it, "wrote Khashoggi. "MBS" is an allusion to Crown Prince Mohammed bin Salman.
"Writers like me, whose criticism is respectfully offered, seem to be more dangerous than the harsher Saudi opposition in London," Khashoggi wrote.
Qahtani, often referred to as the Saudi Arabian version of American political strategist Steve Bannon, is a former local journalist appointed as advisor to the Saudi royal court in 2015 when he was less than 30 years old.
Qahtani wrote in an article published in April 2018 on Saudi Arabia's Al Arabiya entitled "How to work with Mohammed bin Salman"
"Working with the Crown Prince is a must, he will not compliment you, he will recognize your mistakes, measure your performance, and foresee your commute, the prince is a reference in these sciences foreign to our culture of government, I have seen it many times. "
Source link