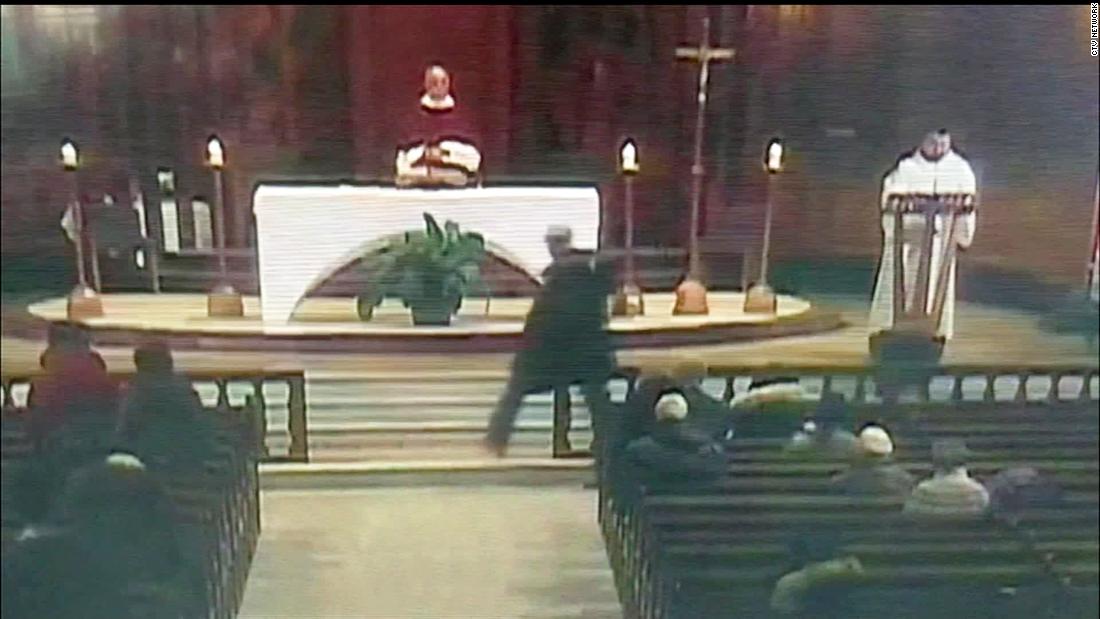 The attack occurred when the priest of the St. Joseph Oratory at Mount Royal led the Mass in Quebec on Friday morning at the Montreal church, police said.
The suspect's name was not published immediately. He is expected to appear on Saturday afternoon in the Quebec Court Criminal Room via video feed. If any charges are made, they will be determined by the prosecutors, said Constable Caroline Chevrefils.
Father Claude Grou, 77, was taken to a hospital and is recovering, Chevrefils said.
Church security forces halted the attack
The 26-year-old suspect was arrested by security staff at the church and detained by the police, Chevrefils said. She said the suspect is known to the police.
Grou celebrated mass for about 60 people in the church and an audience watching the event live as the suspect walked toward the priest and stabbed him several times with a sharp object, Chevrefils said.
The police were called to the church at 8:40. The video showed Grou leaving as the man approached, then fell and stood up after the attack. Parishioners separated the attacker from the priest.