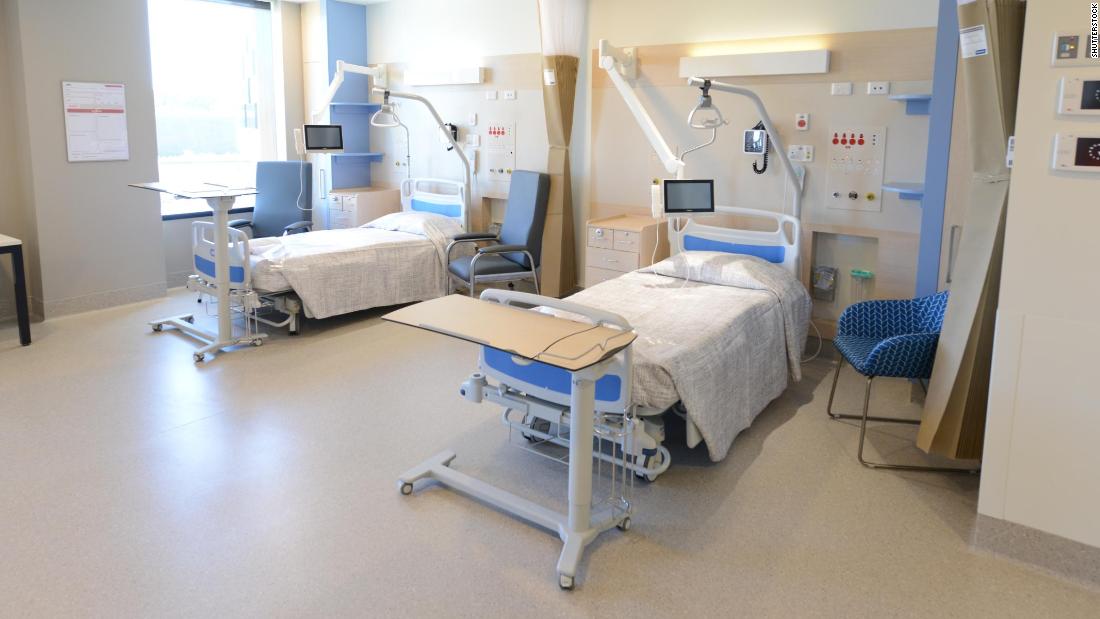 CNN has achieved health offices in every state; 48 states responded, plus the District of Columbia. Of these, 30 states indicated that they had cases that were confirmed, suspected or investigated – including 15 states that confirmed that they had 2018 cases.
In total, CNN found 47 confirmed cases and 49 others suspected or were investigated for a total of 96.
The US Centers for Disease Control and Prevention, which releases only confirmed numbers, says that 16 states had 38 cases on the 30th of September. It does not identify the states.
CNN found that Colorado had 14 confirmed cases, more than any other state, followed by Texas at eight and Minnesota at six
States reporting confirmed cases are Arizona, Colorado, Georgia, Indiana, Iowa, Massachusetts, Minnesota, New Jersey, North Carolina, Ohio, Pennsylvania, Rhode Island, South Caroli na, Texas and Wisconsin
States that investigate suspected cases or cases being investigated are Alabama, Arkansas, California, Florida , Illinois, Kentucky, Louisiana, Maryland, Massachusetts, Michigan, Montana, Nebraska, Nevada, New York, North Carolina, Oklahoma, and Washington
Acute flaccid myelitis, also called AFM, is a rare but serious The disease that affects the nervous system, with particular attention to the gray matter of the spinal cord. According to CDC estimates, this affects less than one in every one million people in the country every year
Since August 2014, the number of cases has increased. Although the cause remains a mystery in most cases, the leap in 2014 coincided with "a national outbreak of severe respiratory disease in people caused by Enterovirus D68," although it was not found in all patients, according to CDC.
Other enteroviruses have also been found in patients with AFM. For example, 11 of Colorado's AFM cases tested positive for EV A71 this year, a rare type of enterovirus not normally seen in the US, but in Asia and other parts of the world, state epidemiologist Dr. Rachel Herlihy.
"The most common etiology is probably a viral infection that starts the process, and there are probably several different viruses that can cause acute flaccid myelitis," Dr. Samuel Dominguez, medical director of the Clinical Microbiology Laboratory, Colorado Children's Hospital
In addition to viruses, CDC suggests that possible causes include environmental toxins and genetic disorders, and "they can be difficult to diagnose because they have many of the same symptoms as other neurological diseases. " It is not a notifiable disease in all states.
Symptoms may include sudden limb weakness, loss of muscle tone and reflexes, facial and eyelid reductions, difficulty in moving the eyes, difficulty in swallowing, slurred speech and, in the most severe cases, breathing difficulties, according to the CDC. What happens to patients down the line is unclear; Some recover quickly while others need long-term treatment.
There is no specific treatment for AFM, but treatments that have been tried include immunoglobulin replacement therapy, corticosteroids, plasma exchange, and antiviral therapy, according to the National Institutes of Health
"This is a relatively uncommon syndrome. that should reassure people, "said Dominguez. "This is probably a rare complication of a common virus."
CNN's Ben Tinker, Jacqueline Howard, Debra Goldschmidt, Naomi Thomas, Keenan Willard and Mimi Hsin Hsuan Sun all contributed to the report.
Source link