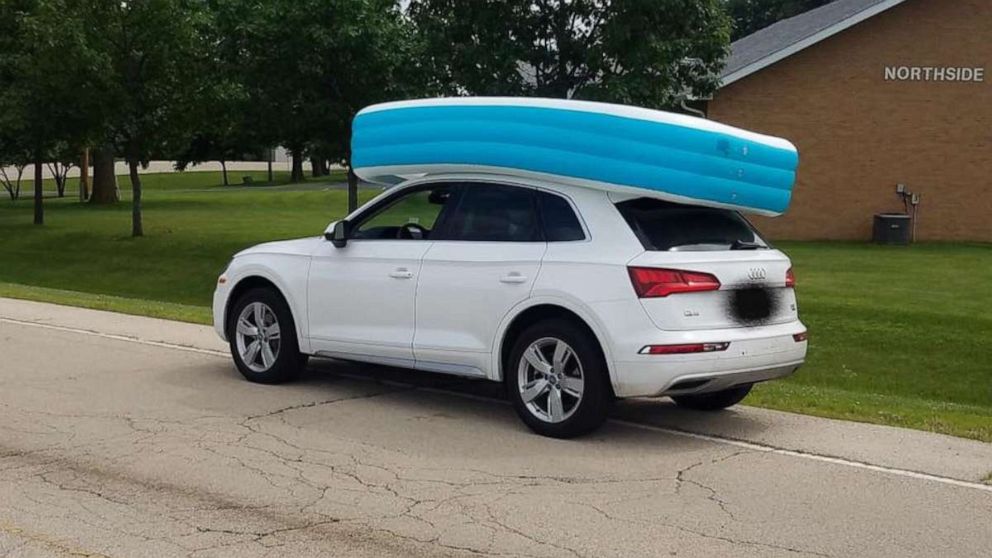 Police arrested a woman from Illinois this week after she caught her driving her SUV while her children were sitting in an inflatable rooftop pool.
Jennifer Yeager, 49, was detained Tuesday afternoon in northern Illinois after police received a phone call from a "concerned citizen" complaining of a woman crossing with two young girls on her car. the police said.
Officials tracked her down and pulled her over in her Audi Q5 around 3:00 pm She told the police she'd put the kids in a pool to prevent them from flying away.