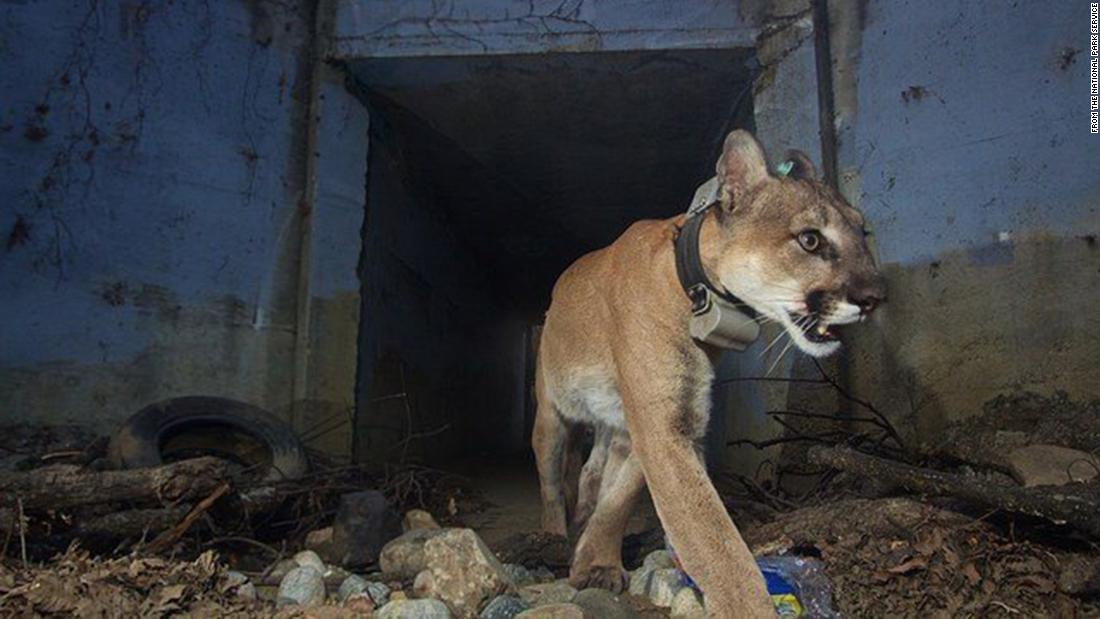 The approximately 4-year-old mountain lion was known to cross the 101 and 118 freeways northwest of Los Angeles, using a storm drainage as a bridge. According to the National Park Service, the P-64 has made the trek more than 40 times. His intersections gave him the nickname "Culvert Cat" because he crossed the highways.
The migration of the big cat, however, will not be more, as he was found dead on Monday with branding on his paws. The discovery by a biologist in the Santa Monica Mountains National Recreation Area took place a few weeks after the Woolsey Fire was halted. The Woolsey fire was one of three fires that devastated California in November.
Kate Kuykendall, a spokeswoman for the Santa Monica Mountains National Recreation Area, said her group has been following the "Culvert Cat" since February. He was captured in partnership with the Boeing Company at the Santa Susana Field Laboratory in the Simi Hills and fitted with a GPS collar, according to a National Park Service press release.
Five days after the Woolsey fire was found to be 1
00% contained, an NPS biologist found the P-64 telemetry device on November 26th. Another GPS location was broadcast on November 28th. According to NPS, the biologist went to the location where the lion site was alerted on Tuesday, where its remains were found.
The cause of death is unknown, the National Park Service said.
He may leave four boys – "possible" because DNA tests are required – born in May. Kuykendall said that because the boys are unoccupied, it is not known if they have survived as well.
P-64 is not the only fatality of mountain lions. P-74, who was not blessed enough to get a nickname, probably died in the Woolsey Fire. His remains had not been found, Kuykendall said, but because of his GPS position during the fire, he believed he had died.
Tags California Crossing dead fire freeways Lion mountain Woolsey