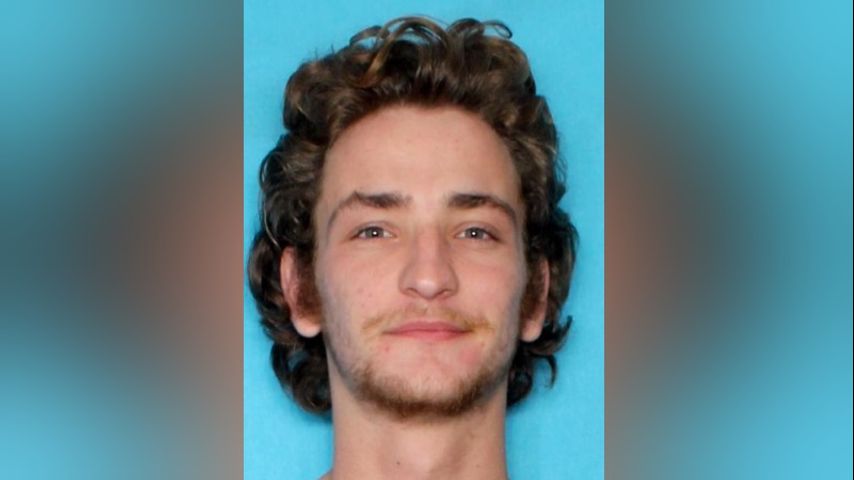 WALKER – A 21-year-old reportedly shot his girlfriend and family before he killed his parents in a parish on Saturday morning. This could become the bloodiest confrontation with domestic violence in our area that has lately been remembered. [19659002DakotaTheriot21AttheSanctuary
The WBRZ first reported the shocking attack: Theriot is accused of killing his girlfriend along with her brother and father north of Walker. Then the police believe that he shot his father and stepmother in Ascension Parish at 10am on Saturday morning.
Theriot had been living at the girlfriend's house for several weeks, the authorities reported at a press conference on Saturday night. 1
9659002] In Livingston Parish, three members of the Ernest family were found dead in their home on Courtney Road, north of Walker.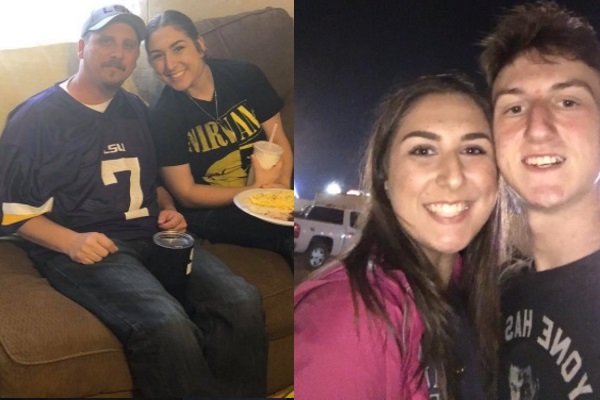 (right photo) Billy Ernest and Summer Ernest, (left) Summer Ernest and Tanner Ernest
The sheriff's office in Livingston Parish identified the victims as Threriot's girlfriend Summer Ernest, 20; Her father Billy Ernest (43) and her brother Tanner Ernest (17).
According to a neighbor, two children living in the house where the shootings took place knocked on their neighbors' door and said their family had been killed. The neighbors called the police.
Crystal DeYoung, Billy Ernest's sister, said in an interview with the Associated Press that she believes Theriot had just started dating her niece.
"My family met him last weekend at a birthday party with no good mood from him," DeYoung told the AP. She said she was not sure how her niece and Theriot would have met, but she believed the relationship was relatively new.
"My mother is a good figure, and she just thought he was not good," DeYoung said of Theriot
DeYoung said she skipped the birthday party and did not hit Theriot herself.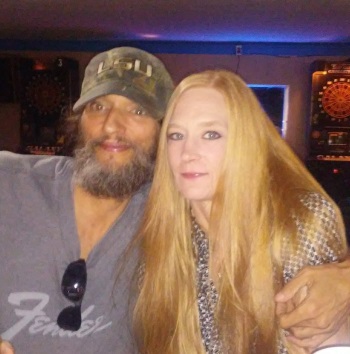 Photo: Keith Theriot and Elizabeth Theriot
Keith Theriot and Elizabeth Theriot, both 50, were found shot dead on Church Point Road near Gonzales. Before they died, they were able to identify their son as a shooter, the authorities said in a televised news conference on WBRZ Plus on Saturday.
Detectives are now looking for Dakota Theriot, who is being searched in two respects for first-degree murder, illegal use of weapons and invasion of home-related murders in Ascension Parish. In Livingston he is confronted with additional costs.
The WBRZ first mediated the cases through sources that trust the TV station's coverage.
Ascension Sheriff Bobby Webre said at a press conference in the afternoon that investigators do not believe there are other goals. The suspect has a family in St. Charles Parish near New Orleans. The authorities said these people were "safe" from 2pm. Saturday.
Authorities said Theriot last saw a 2004 Dodge pickup. It is gray above, silver below. The license plate number is C58380.
The WBRZ Investigative Unit has learned that Theriot has made previous arrests: possession of marijuana, possession of drug paraphernalia, reckless operation of a vehicle, difficult flight of an officer, obstruction of justice, speeding, driver's license not on person. The fees are from 2017 in the New Orleans area.
Governor John Bel Edwards talked about the incident on Facebook and asked for prayers for the families of the deceased. Please contact law enforcement if someone has information.
Source link