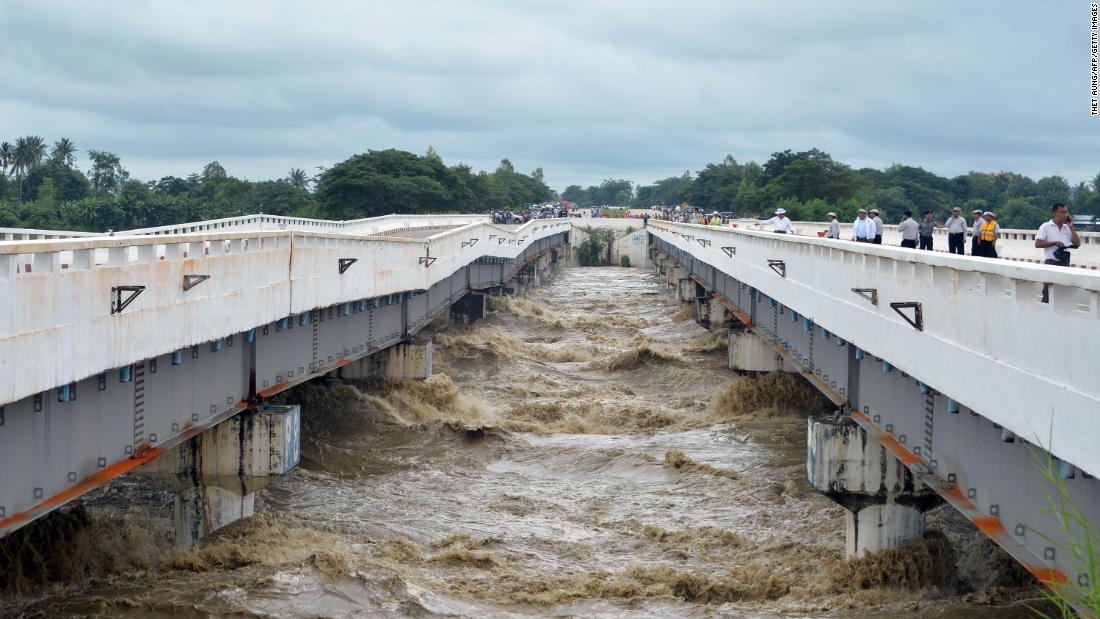 A rupture of the early morning dam sent floods to the Swar community and surrounding villages, Reuters News Agency said
"We've just come back" from the breach, a spokesman for the Disaster Relief and Relocation Department told CNN. "It's okay now, but many villages have been flooded and many people have left their homes."
Local authorities urged residents to evacuate, as the flooding could worsen.