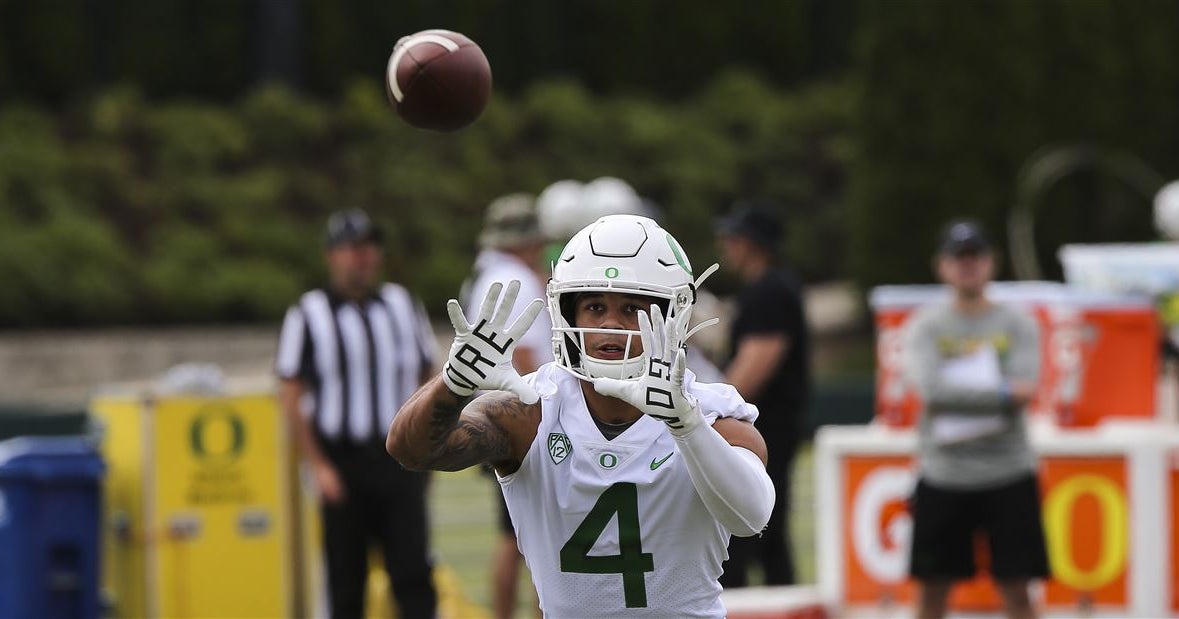 Oregon Freshman Wide Receiver Mycah Pittman could possibly miss half the football season with a shoulder injury.
A source has told DuckTerritory.com that Pittman will be out of action for the next season, six to eight weeks after an injury that occurred during the team's altercation over the weekend.
An official Oregon announcement was issued by head coach Mario Cristobal:
"Mycah sustained a shoulder injury during the competition on Saturday, scuba diving, which causes him to miss the start of the season in 201

9. He is a relentless competitor who will be stronger and competitive this season.
The schedule for Pittman's recovery suggests that he will be back home in time for the Colorado game in October 11th or a road game in Washington on the 19th. The Colorado game is the sixth Game of the season and the Washington game is the seventh game of the program. His return schedule makes it interesting for Oregon coaching staff. Players who have not used Redshirt may use one and still play up to four games in a season. If Pittman returns after the game in Washington, Oregon Pittman's coaches may have to wait a few more weeks before playing USC on 2 November and then in the last three regular-time games and possibly one of the team's last games Play bowl game.
"Mycah Pittman has settled on a ball and landed on his shoulder, it is being scored and has landed pretty well," Cristobal said after the team's second fight in the fall camp.
Throughout the fall camp, the former four-star recruit from California was praised for his play and his outstanding production of drills and scrimmages. Several players said Pittman was one of the team's biggest eye-catchers during the entire two-week storage period.
"Man for me, I think Mycah Pittman has a" Great Camp, "the Oregoner said in the second year when he ran back from Cyrus Habibi-Likio." He has definitely brought another level in our offense, a lot of intensity. He's upset when he plays games, you know, usually does the moves. And that's how exciting it is. I think he does great. "" Catches, drives great tracks and is very physical for a receiver. "He is well built, built like a running back."
Pittman was named the 94th Best Player of the Year Nation for the recruitment class 2019 and the 15th ranked best wide receiver. He was one of Oregon's top 2019 class commits, ranked nationwide in the top 5 and among all Pac-12 programs.