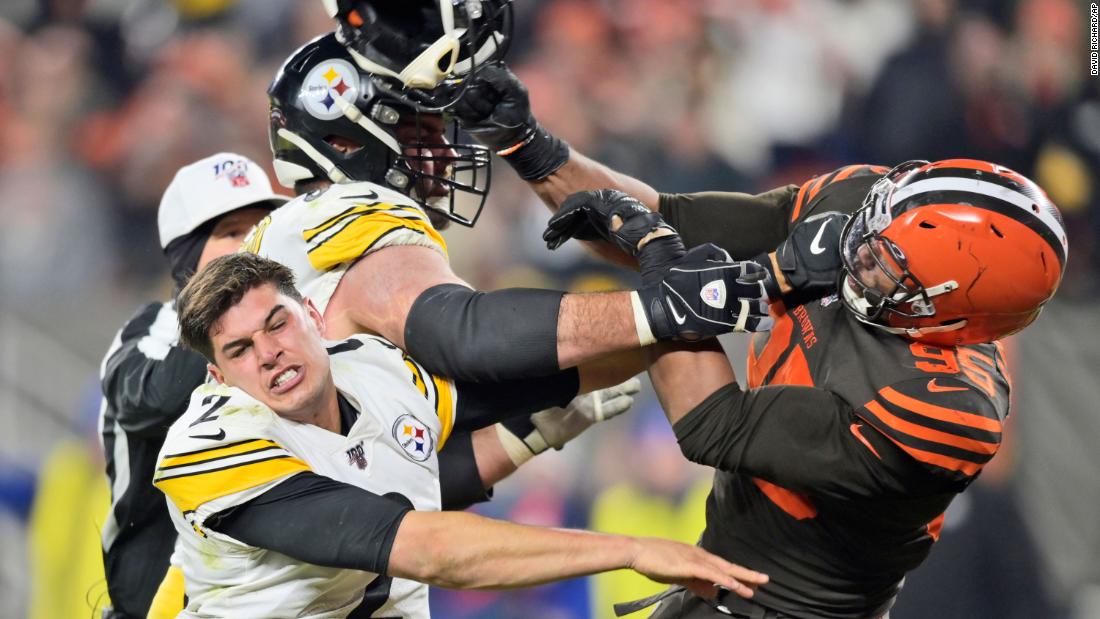 Brown's defensive end Myles Garrett tore off the helmet of Steelers quarterback Mason Rudolph and hit him in the head with a slap, triggering a brawl that plunged into chaos as players fell from either side to the field.
"I thought it was pretty cowardly," Rudolph said during a post-match press conference. "I will not escape bullying."
Garrett, in turn, told reporters he made a mistake. "I lost control," he said.
According to the Bleacher Report, chaos broke out in the last 14 seconds of the game.
"On the 3rd and 29th, with no hope for a comeback, the Steelers attempted a screen pass, Garrett went through his block, hit Steelers quarterback Mason Rudolph and brought him down," it said.
"Chaos ensued, the quarterback became infuriated by the unnecessary dismounting and launched a fight, Garrett lifted Rudolph to his feet with his face mask, the helmet strap finally gave in, but the defender did not drop the Quarterback's headgear after he hit her It was removed by its owner. "
Brown's & # 39; head coach Freddie Kitchens said the incident embarrassed him.
"He understands what he's done, he understands what he's doing is totally unacceptable," said Kitchens.
Source link