Ancient, gigantic regions of rocks as large as continents exist within miles of the earth's crust and could be as old as the planet itself,
The study uses models to trace the location and origin of volcanic rock samples found buried in the planet's deep mantle. The findings, published in the journal Geochemistry, Geophysics, Geosystems, suggest the large rock regions have existed for some 4.5 billion years.
Scientists have previously hypothesized that they have come from subducted ocean plates.
However, the new study
Study co-author Curtis Williams, a geologist at the University of California-Davis, says: "It's not like that."
BRAD PITT'S SPACE EPIC 'AD ASTRA' SETS NEW STANDARD FOR SCIENCE FICTION FILMS, SAYS EX-NASA ENGINEER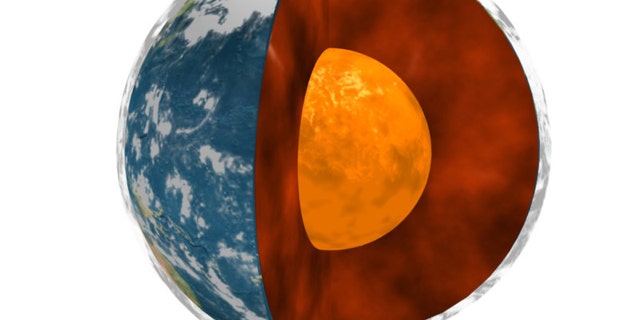 WERE NEANDERTHALS DRIVEN TO EXTINCTION BY A COMMON CHILDHOOD ILLNESS?
Being able to help a geologist has a better grasp on
Williams and his colleagues compile new and existing data on samples from Hawaii, Iceland and other locations, according to LiveScience, then identified samples that carry certain ancient isotopes and tried to discern the rocks' journey to the surface.
GET THE FOX NEWS APP
Source link