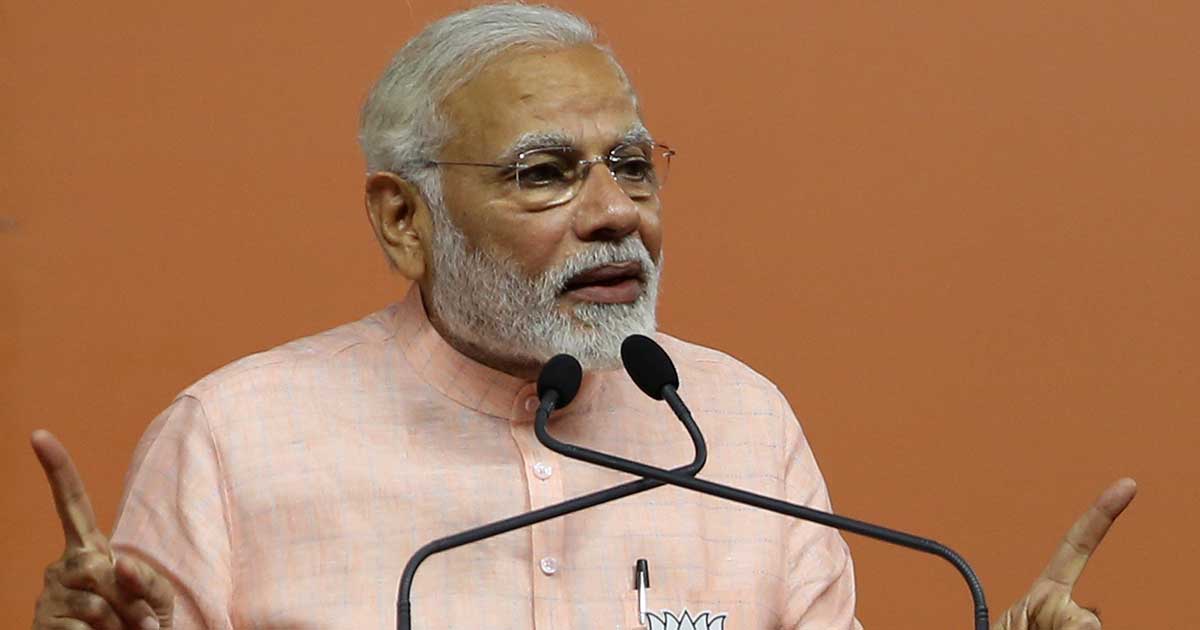 Prime Minister Narendra Modi said in a letter to his Pakistani counterpart, Imran Khan, that India is committed to peaceful neighborly relations with Pakistan. On Monday, Pakistani Foreign Minister Shah Mahmood Qureshi claimed that Modi wrote to Imran Khan and hinted at the beginning of talks between the two countries.
According to PTI Modi's letter states that India seeks constructive and meaningful cooperation with Pakistan, according to official sources. He also stressed the need to work for a terror-free South Asia, they said.
However, Prime Minister Modi's letter said nothing about a new proposal for a dialogue with Pakistan, said senior government sources told the news agency ANI .
Qureshi said in his first address, "My message is for the Indian government, I want to tell the Indian Foreign Minister that we are not just neighbors, we are also the nuclear forces, and we have a lot of resources in common. "
He claimed that the problems between the two countries are complicated and to solve them," we have to get involved ". "We will have to admit that we have problems, we have to admit that Kashmir is a reality, the Islamabad statement is part of our story," he said.
He added that the countries that come to the table and speak peace is the only option. "We need to stop adventurism and get together, we know the problems are tough and will not be solved overnight, but we need to get involved," Qureshi said.
In a One-Hour Girl's Address to the Nation The day after his inauguration as the 22nd Prime Minister, Khan said the country will hold talks with all its neighbors.
Regarding Pakistan's foreign policy, 65-year-old Khan said Pakistan will work to "have the best relations with all neighbors." "I have talked to all neighbors and Insha Allah, we will improve relations with all neighbors. Without peace (with neighbors) we can not bring peace in Pakistan, "he said.
Previously, Khan said in his speech that Pakistan was ready to improve its relations with India, and its government wanted leaders on both sides to settle all disputes, including the "core problem" of Kashmir, through talks. "If they take a step towards us, we will take two, but at least (we) need a start," he had said.
Khan PTI party appeared as the largest party with 116 seats in the July 25 elections. On Friday, he was elected by the National Assembly deputies as the new prime minister of Pakistan and defeated his PML-N rival Shehbaz Sharif.