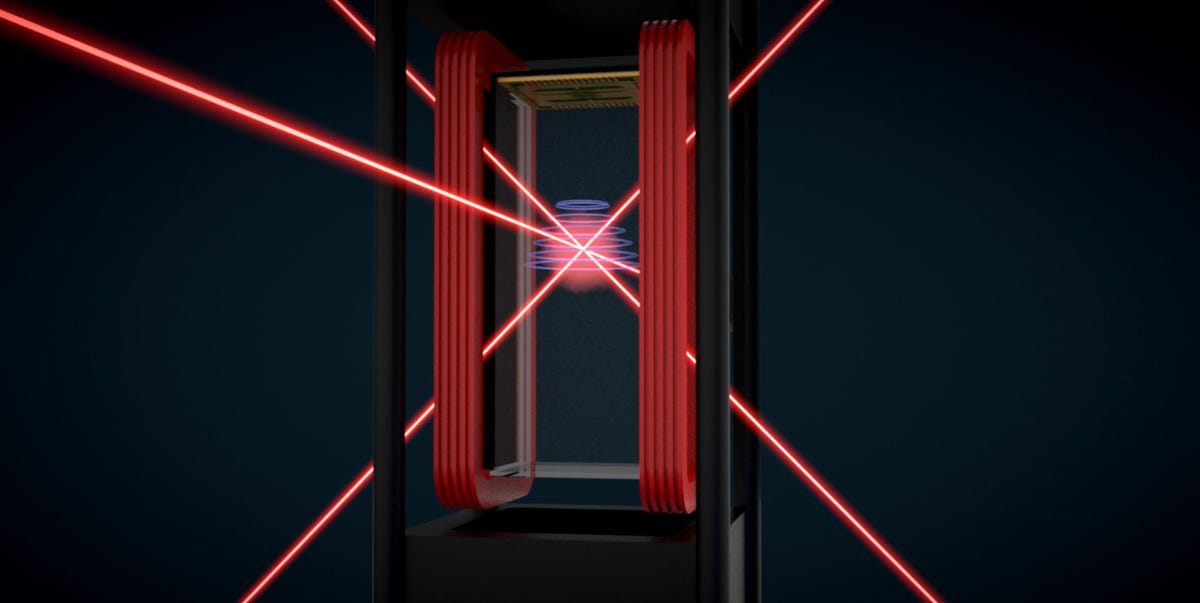 To find out the basic secrets of the universe, sometimes you have to make things really damn cold. NASA's Cold Atom Laboratory takes this to the next level by creating the coldest place in the universe. On Sunday, this lab finally goes into space to investigate what happens when atoms get really, really cold.
NASA's Jet Propulsion Laboratory has built a chamber in recent years to cool a handful of atoms up to a billionth of a degree above absolute zero. At this scale, cooling is less about air conditioning than about eliminating as much movement as possible.
The Cold Atom Laboratory uses a high-quality vacuum chamber and a range of powerful lasers, but that's not enough. To go further, researchers must also eliminate gravity. This means that the device will be sent into space, so this Sunday a missile to the International Space Station will take the Cold Atom Laboratory.
There, the CAL will experiment with Bose-Einstein condensates, exotic forms that are important to appear only at extremely cold temperatures. On Earth, these condensates can exist for up to a second each before they collapse, but in space they can exist for ten seconds or more. This will give scientists a better opportunity to study them and see how they work.
As we learn more about Bose-Einstein condensates, we can understand the strange nature of quantum mechanics, and this experiment is our best chance]
Source link