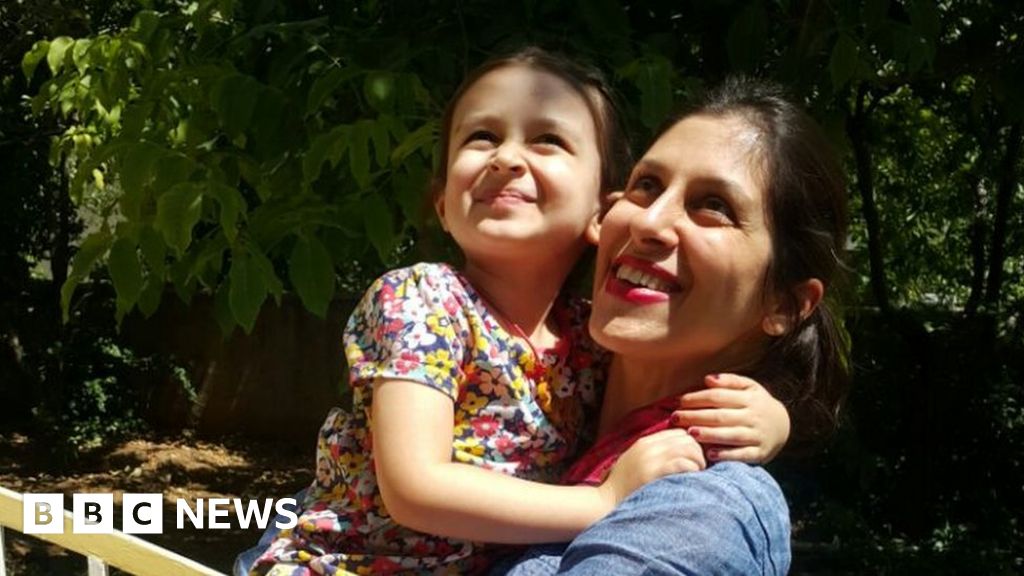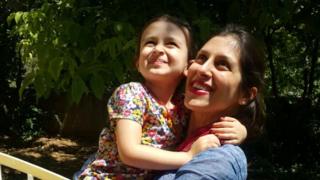 A British-Iranian woman detained for five years following her conviction for espionage was temporarily released from prison in Iran. [19659005] Nazanin Zaghari-Ratcliffe, who rejects the allegations, has been allowed three days to see her young daughter.
Her family has previously criticized the British government for failing to negotiate their release
Ms. Zaghari-Ratcliffe is now with the family, including her four-year-old daughter, saying she was "overwhelmed."
Her husband Richard Ratcliffe said her temporary release was a "happy surprise" and she was with a family in Damavand.
Ms. Zaghari -Ratcliffe, who works for the Thomson Reuters Foundation, was arrested at the airport in Tehran after she visited her family on vacation
Iranian authorities accuse her of espionage, but she insists her daughter's To introduce family.
What I said In a statement from the Free Nazanin campaign, Mr. Ratcliffe said his wife was still in their nightgowns when she received a 1

0-minute notice on Thursday morning that she would be released by Sunday, August 26. 19659005] The campaign group said that the holiday had been discussed for several weeks, but there had been "a series of false seizures".

image copyright
Free Nazan

In comments to the campaign, Ms. Zaghari-Ratcliffe She said she "did not expect it" and that it was "great" for her daughter Gabriella, "to have mom home ".

Mr Ratcliffe has been campaigning for her release since her arrest and met with Secretary of State Jeremy Hunt I swore "to do everything possible to bring her home"

The campaign thanked "all those in Tehran and London, and the new Secretary of State. "

Mr. Ratcliffe said, "Holiday is not full freedom – we want their home, not j 'out of prison on vacation – but it's still a good move."

Mr. Hunt described the release as "really good Message ", with the" tireless campaigning "of Mr. Ratcliffe and friends of the family benefiting.

"But," he added, "there is grave injustice in prison [a] and it must be permanently released for which all efforts will continue."

A spokesman for the Foreign and Commonwealth Bureau said: "We remain very concerned about all our dual nationals held in Iran and continue to make decisions with what we believe will produce the best results in their cases." We do not think it is in the best interest of one of our dual nationals Prisoners is to give a running commentary on individual cases. "
Source link