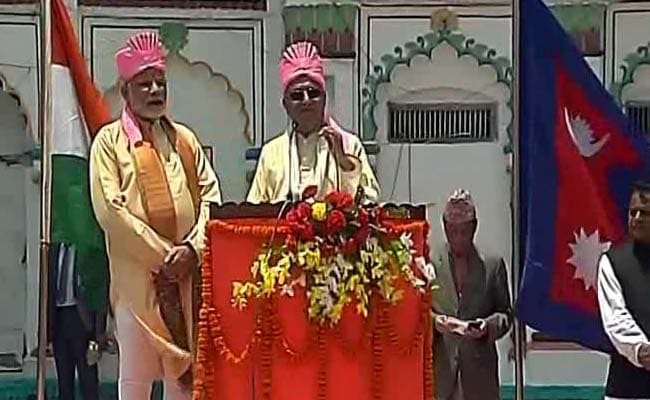 PM Modi arrived on Friday on a two-day state visit to Nepal
Kathmandu:
Nepalese Prime Minister KP Sharma Oli on Friday called on his Indian counterpart Narendra Modi to allow the exchange of worthless Indian currency at the earliest in 1945 by the Banks of the country and the public kept.
According to the Nepal National Bank, the Nepal Rashtra Bank (NRB), there are currently nearly Rs 33.6 million in Rs 1000 and Rs 500 in Nepalese banking
"I have asked Modi Ji, at least in the Nepalese banking system and facilitate the exchange of bills among the public at large, "said Oli at a joint press conference after her bilateral talks.
PM Modi arrived on Friday on a two-day state visit to Nepal.
The interior is dependent on India for trade and supply.
PM Modi had announced on 8 November 201
6 the demonstration of high-value currencies Cynoten. Indian currency is often used in Nepal for everyday transactions, especially in the border areas.
Nepalese citizens working in India also send money transfers to their families in Nepal at a higher face value.
In March, Finance Minister Arun Jaitley had announced that Nepal would soon receive exchange facilities for demoneted high-quality Indian banknotes to alleviate the troubles of Nepalese citizens.
Mr. Jaitley, who was visiting Nepal, said the NRA and the Reserve Bank of India would soon establish a modality for the exchange of banknotes and settle the associated problems.