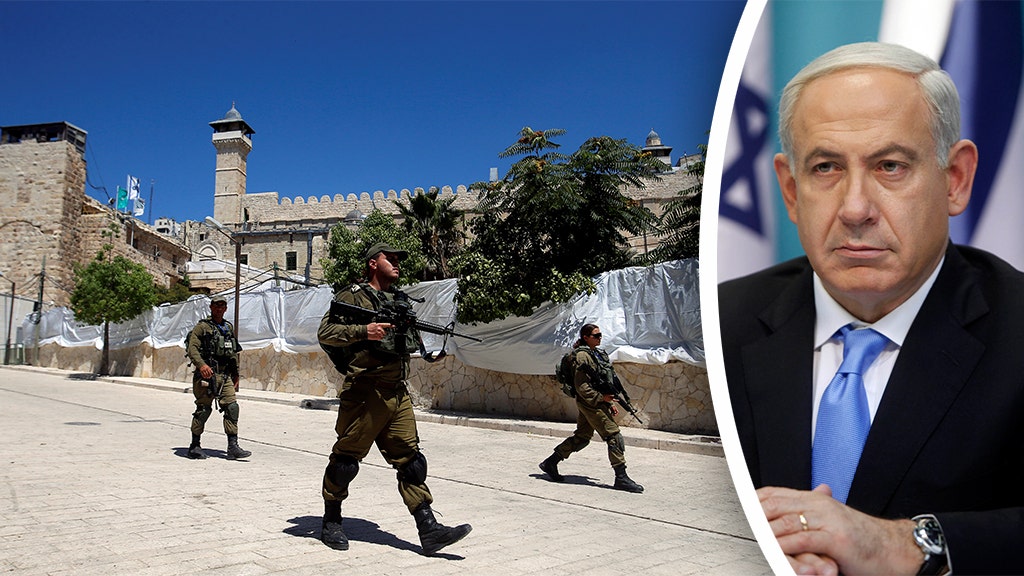 Israeli Prime Minister Benjamin Netanyahu said Monday he was planning to use his nation's sovereignty on settlements in the West Bank in Hebron, the largest Palestinian city, if he was re-elected in Tuesday's election.
On Monday, he told the Israeli army radio that, according to Israeli media, he intends to annex "all settlements" in the West Bank, including Hebron and Kiryat Arba, which are located on the outskirts of Hebron.
During the interview, he also pledged to apply Israeli sovereignty to "vital areas" outside the settlement blocs, but did not elaborate on that, reported The Times of Israel. He reportedly talked about the gradual annexations that took place in coordination with the Trump administration.
"I caused them [the Trump administration] to recognize Jerusalem as the capital of Israel, then move the embassy there and then recognize our sovereignty over the country's Golan Heights," the Israeli newspaper reported.
"And now, after immense diplomatic efforts, I lay the groundwork for the application of Israeli sovereignty over the Jordan Valley as our eastern defensive wall and then across all settlements and other vital areas within and outside the blocs. And I want to do all this together with President Trump. "
Netanyahu, fighting for his political survival, made the announcement at the last minute to the aid of nationalists the day before a parliamentary election. Many of the right-wing voters live in settlements in the Israeli-occupied West Bank.
"I intend to extend sovereignty to all settlements and blocks," including "sites that are important to security or important to the Israeli heritage," Netanyahu said in an interview with Army Radio.
When asked as Netanyahu whether this includes the hundreds of Jews living under heavy military surveillance in the midst of tens of thousands of Palestinians in Hebron, he replied, "Of course." /static.foxnews.com/foxnews.com/content/uploads/201
9/09/640/320/Netanyahu-Hebron_Getty-REUTERS.jpg?ve=1&tl=1 "alt =" Israeli troops are patrolling before a visit from Israeli Prime Minister Benjamin Netanyah in Hebron in the Israeli-occupied West Bank September 4, 2019.
"/>